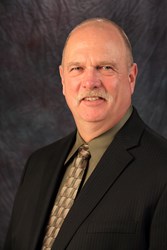 "These are challenging times for the lead industry and I am delighted to be working with the ILA to ensure the industry's future is profitable and sustainable."
London, UK (PRWEB UK) 3 December 2013
Following the announcement that Martin Boddy, Chairman of both ILA and ILA-Europe is stepping down from both roles, two new chairman have been appointed in his place.
Aaron Miller, V.P. Operations & Chief Operating Officer of US-based The Doe Run Company , becomes ILA Chairman with Florian von Steinkeller, Executive General Manager, Britannia Refined Metals in the UK appointed Chairman of ILA-Europe.
Mr Miller oversees Doe Run's mine, smelting, recycling and fabrication operations. Before his appointment as COO at Doe Run in 2012, he was vice president of environmental affairs where he used his 20 years of experience in the environmental compliance field to guide the company's environmental sustainability strategy.
Mr Miller launched Doe Run's company-wide environmental stewardship program and developed the Enterprise Task Management System (ETMS), which tracks more than 6,000 monthly environmental tasks. He earned a bachelor's degree in mining engineering from the Missouri University of Science and Technology (formerly the University of Missouri-Rolla).
Aaron Miller said: "These are challenging times for the lead industry and I am delighted to be working with the ILA to ensure the industry's future is profitable and sustainable."
Florian von Steinkeller moved to his current position at Britannia Refined Metals in April 2012. Britannia Refined Metals is Europe's largest primary lead producer and is a standalone company within the Glencore Xstrata Group, one of the world's largest global diversified natural resource companies.
Mr von Steinkeller joined Xstrata (now Glencore Xstrata) in 2008 to help set up the Corporate head office for Xstrata's Zinc-Lead-Silver assets in Australia. Before Glencore Xstrata, he worked at Royal Dutch Shell Group for 10 years where he fulfilled a number of senior roles in the downstream business.
Florian von Steinkeller said: "The lead industry faces both new opportunities and threats at a pace we have never seen before which is why I am pleased to be working alongside the ILA to ensure that our European industry remains a key player globally."
Martin Boddy, of Ecobat has worked in the lead industry for 28 years and for much of this time he has been actively involved in supporting the associations.
ILA Managing Director Andy Bush said: "In his longstanding role as an ILA Executive Committee member, and more recently as Chairman, Martin has brought a wealth of knowledge and experience to the associations. On behalf of all members I would like to take this opportunity to thank Martin for his tremendous contribution and to wish him all the best for the future. "
End
Notes to editors
About the ILA
The International Lead Association is the worldwide membership body that supports companies involved in the mining, smelting, refining and recycling of lead. The ILA represents the producers of about 3 million tonnes of lead.
With offices in the UK and USA the ILA provides a range of technical, scientific and communications support and is focused on all aspects of the industry's safe production, use and recycling of lead and helps funds bodies such as the International Lead Management Center and ILZRO.
European representation is conducted through ILA-Europe, which is funded separately by ILA's European member companies. In addition ILA-Europe manages the Lead REACH Consortium which operates to meet the requirements of EU regulation of chemicals and their safe use.
ILA also supports the Advanced Lead-Acid Battery Consortium, which manages the research, development and promotion of lead-based batteries for markets such as hybrid electric vehicles, start-stop automotive systems and grid-scale energy storage applications.