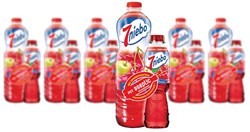 (PRWEB UK) 4 December 2013
The provider of liquid packaging solutions had already supplied the Combi Predis™ FMa in Sokpol's first installed aseptic line. Yet barely twelve months later, Sokpol needed further help from Sidel in increasing its processing capabilities and in meeting the demands of changing consumer attitudes in Poland and Europe.
In the fruit juices bottling and filling industry, Sokpol has a strong customer base in its native Poland, supplying mainly Eastern Europe as well as Portugal, France, Italy, and the United States. The company has a production facility in Scandinavia and another in Germany, which is the leading consumer of fruit juices in Europe. The installation of a second Combi Predis™ FMa in an aseptic bottling line in a short space of time has seen Sokpol firmly established as a leading company in Poland's fast-moving, consumer goods (FMCG) market. President of Sokpol, Roman Sobczyk, underlined the thinking behind the decision: "The reason for investing in a second aseptic line was very simple. Our capacity at the time was not enough. If we wanted to implement all of our projects and produce more effectively, for example, without having to change formats so often, we needed another line."
Full Support of the Right Partner
Polish co-packer Sokpol was in need of the full service support of an industrial partner who could help the company achieve its ambitions. Sokpol was determined to create a viable economic entity in the fruit juices, nectars, and soft drinks business It also wanted to develop in accordance with the expectations of the domestic market and the requirements of the European Union.
Roman Sobczyk started the company in 1992, after the fall of the Iron Curtain, with his wife, Silvia, who was then Vice President. Since then the family-run company has become a growth-oriented enterprise and one of the most innovative co-packers in Poland, supplying large supermarket groups.
Situated in Myszków close to Katowice in Southern Poland, the original Sokpol plant is a refurbished factory. Katowice is the largest city in Upper Silesia in Poland with a population of about 320,000. Its importance as Poland's main industrial centre is indisputable. The city is at the intersection of major road and rail routes connecting Poland to the rest of Europe in all directions, with an international airport in nearby Pyrzowice. Being close to Katowice, with its highly developed infrastructure, enables Sokpol to access the country's transport networks to make deliveries throughout various regions of the country and Europe.
Presently the company's production is mostly undertaken on behalf of smaller private labels within the Polish marketplace. The company does produce some of its own products and brands, but over 75% of output is for those discount chains. President, Roman Sobczyk commented: "In the beginning we have produced in cartons and then we started production in glass bottles. Finally, in 2009 we started production in PET."
With the installation of its first Combi Predis™ FMa machine to replace bottle rinsing, the company was amongst the first to benefit from aseptic dry preform decontamination technology.
The Cost-effective and Eco-friendly Alternative
The Combi system is suitable for all liquids packaged in PET and it is a competitive alternative to traditional lines. It integrates the blow molding, filling and capping processes and therefore reduces the number of machines needed. By eliminating conveying, empty bottle handling, accumulation and storage, Combis optimize the production line creating a smaller overall footprint of the total equipment.
The system is designed to increase packaging hygiene and ensure food safety - a single enclosure and different options keep hygiene under control. It is further improved when the system is configured with Sidel's dry preform decontamination technology: Predis™ for preforms and Capdis™ for caps. Cleaning and sanitation levels of the machine surface are adapted to suit the requirements of the end product.
Answering growing concerns about the use, cost and availability of clean water, Predis™ FMa technology replaces water in the bottle rinsing process with dry decontamination. When the preforms are initially fed in, dust is removed using ionization and UV decontamination. They are cleaned and sterilized instead using only hydrogen peroxide vapor (H2O2). This guarantees decontamination without using any water whatsoever and only a small amount of chemicals. Evenly distributed on the preform walls by condensation, the hydrogen peroxide is activated by the passing of preforms through an oven and a thermal conditioning process. This ensures complete decontamination. Filtered air (0.01 micron) is used for bottle blow molding and bottles are transferred by the neck under a controlled atmosphere to maintain sterility throughout for a totally secure production process of the bottles. Transferring the empty bottles by the neck and the absence of thermal stress during the Combi process, means that the bottles have the potential for light-weighting and freedom of shape in their design.
Sidel the Single Supplier
The original investment in a Sidel Combi Predis™ FMa enabled Sokpol to aseptically blow, fill and cap its fruit juices in PET bottles in the same machine for the first time. The following year, Sokpol decided to purchase a second line, doubling its bottling capacity. But this time, the installation was to be distinctly different.
"My recommendation was to use a complete line from a single supplier," explained Roman Sobczyk. "In the beginning we made a small mistake. We ordered the filling line and the blowing part of the equipment from Sidel and the dry part of the equipment from another supplier - and this combination is not always good." The second line was completely supplied by Sidel. "I think that this is the best solution," said Mr Sobczyk.
Overall Efficiency Greater Than 90%
As a result of this decision, Sokpol now relies heavily on the Sidel Combi Predis™ FMa features to meet its demanding production schedules.
Because of its greater filler capacity and the flexibility of changing caps, Sokpol is running the newer line with an overall efficiency of greater than 90% – a goal that is achievable thanks to the high performance of the Sidel aseptic filler. This makes a run of 120 hours unbroken production possible, without the need for intermediate sanitation. Another factor that makes it possible is the reduction of the time needed for sterilization, which is completed in less than three hours.
In order to provide the different quantities of juice for consumption by families or individuals, the company is now producing an extensive range of bottle sizes (0.3L, 0.5L, 1.5L and 2L). It also manufactures a variety of capping formats. These include sport caps for isotonic drinks that appeal to the new 'on-the-go' generation of health-conscious consumers. With such high-tech solutions at its disposal, Sokpol is able to turn all the technological benefits of Sidel to its own commercial advantage, by managing the new application and optimizing the entire downstream packing equipment. "At the end of 2011, we had nineteen different lines which included cartons, glass bottles, jars, aseptic and classic PET. Yet the company only started with a single Tetra Pak line," stated Mr Sobczyk.
Working in tandem, both Combi Predis™ FMa lines are able to fill more than 25,000 bottles per hour between them in the smaller formats holding 0.3L and 0.5L. Sebastian Knapik, Sokpol's Vice President, stated that "The 25,000 bottles an hour translates into more than 150 million small bottles annually."
Reduced Footprint Makes Installation Possible
When designing Sokpol's second bottling line, the expertise of Sidel's engineers has been fundamental to its success. The second aseptic line takes up less space than other standard configurations with stand-alone equipment and thanks to this reduced footprint, bottling operations can take place at Sokpol's unique site. In anticipation of its new productivity levels, the company also constructed a 10,000m2 depot for storing filled bottles of fruit juice ready to go to market – having increased its bottling capacity and maintaining a production schedule of 24 hours per day, 7 days a week.
Compliance With International Directives
Although pack design is important and can create and stimulate customer interest, long-term its appeal will never take precedence over the quality, taste and safety of the finished, bottled juice. The primary job of the packaging is to ensure freshness, flavor and retain the product's healthy attributes. Shelf-life is another important consideration. All of Sokpol products are of the highest quality and in line with EU directives. Katarzyna Straszak, Marketing Specialist at Sokpol, confirmed, "The company is constantly making efforts to increase management efficiency and to ensure the safety of its products." To meet these objectives, the company implemented Hazard Analysis Critical Control Point (HACCP), a method that is well aligned with the guidelines supplied with Combi Predis™ FMa.
After full production of Sokpol's second aseptic bottling line began, the company was able to evaluate the full importance of Sidel's role in helping the company meet its desired goals of excellent quality and low price.
As Mr Sobczyk put it: "We expect from our supplier, the same high quality service that we, ourselves, offer our customers. It comes down to equipment, reliability, support and the rapid resolution of any problematic situations."
Thanks to Sidel's Combi Predis™ FMa, Sokpol - a company with vision - continues to strengthen its market position and create an even stronger brand.