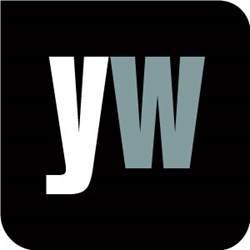 London, UK (PRWEB UK) 18 December 2013
At the behest of Diane Grace, the brand-new cafeteria manager at Highland Lakes Elementary, health inspector Mark Fragola recently gave the school's fifth-graders a warning about the dangers of germs, The Tampa Bay Times reported November 29th. The article, "Highland Lakes Elementary students get lessons in food, germs," noted that Grace had been struck by how little the students knew about basic dining concepts, and so has begun a programme to teach the students about hygiene during mealtimes, of which Fragola was a part. Grace commented, 'After school they're running around to soccer, to baseball — everyone's on a time constraint, so the minute they get out of here, it's fast-food. I have them for two meals out of the day, so I have a chance.' (http://www.tampabay.com/news/education/k12/highland-lakes-elementary-students-get-lessons-in-food-germs/2154800)
This inspired Yourwellness Magazine to explore ways of getting rid of germs in the kitchen. (http://www.yourwellness.com/2013/11/germ-free-tips-cleaning-kitchen/#sthash.ipcLGdqP.dpuf)
1. Counter top. Opt for a disinfecting spray after cooking any food. Choose a product that claims a 99.9% germ kill as this will keep the bacteria away.
2. Chopping board. Wash the board with hot soapy water and rinse. Also spray the board with one teaspoon of bleach mixed with 16 ounces of water. Wash the board nicely in hot water or keep it in the dishwasher on high. Opt for a plastic or a glass board. Discontinue the usage of the board if it has a lot of knife cuts.
3. Knife block. Solution: Scrub the knife with soapy water or use the dish cleanser liquid. Hot water is preferable. Dry the knife properly with a cloth and keep it back in the block.
4. Faucet filter. Once a week, soak the filter in white vinegar.
5. Sponge. Soak it in water and bleach, or soak in a bowl of water and warm it in a microwave for two to three minutes.
6. Dish towel. When cooking raw meat, opt for paper towels and dispose of them. Wash hands immediately with water using soap.
To find out more, visit the gateway to living well at http://www.yourwellness.com.