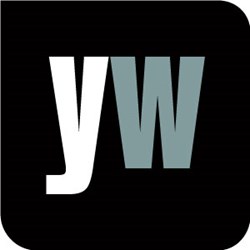 London, UK (PRWEB UK) 18 December 2013
A council whose leader hit out at Newcastle United's sponsorship by pay-day lender Wonga has indirectly contributed money to the firm, Chronicle Live reported December 2nd. According to the article, "Newcastle City Council money goes to payday lender Wonga, it has been revealed," leader Nick Forbes has been outspoken in his criticism of payday loans since Newcastle United signed up Wonga as its shirt sponsors, but it has emerged that Newcastle City Council is part of a pension fund with £233,000 invested in the company. A council spokesman commented, "Newcastle City Council has no direct investments in pay day loan companies and we will continue our vigorous campaign against an industry that we believe contributes to people's debt problems." (http://www.chroniclelive.co.uk/news/north-east-news/newcastle-city-council-money-goes-6361865)
With this in mind, Yourwellness Magazine explored ways to prevent money worries from harming health. Yourwellness Magazine noted, "Whether you lose your job or your savings take a hit, money worries can really give your emotional well being a knock. You can feel shock, anger, guilt and a sense of powerlessness at your situation, as well as the stress of trying to solve the problem. This can affect your mental health with anxiety and depression, so now it's more important than ever to take care of yourself and your family." (http://www.yourwellness.com/2013/10/money-worrieshow-stop-finances-harming-health/#sthash.3l1M0OJf.dpuf)
Yourwellness Magazine outlined six things that those in financial difficulties can do to stay on top of their emotions:
1. Seek help from a professional about emotional concerns.
2. Write down all worries. This instils a sense of control.
3. Order worries in terms of importance. Tackle the more important ones first.
4. Get information and advice. Organisations or the internet can help. It might help to talk to someone who understands financial issues such as budgeting, saving, investing and managing debts
5. Get support from friends and family members. They can help share the burden and keep things positive.
6. Speak to a doctor about your stress-management techniques, maintaining a balanced diet and exercise programme, and ways to eliminate or avoid smoking, drugs and alcohol.
To find out more, visit the gateway to living well at http://www.yourwellness.com.