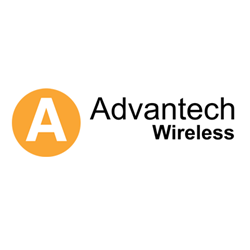 Montreal, Canada (PRWEB) December 03, 2013
Advantech Wireless Inc., a privately-held Canadian corporation and manufacturer of Satellite, RF Equipment and Microwave Systems announced today that its Transcend™ 800B Point-to-Point Microwave Radio System operates successfully in Sri Lanka.
"This is an important milestone for our microwave product line," mentioned Pierre Cardinal, Vice President Global Sales at Advantech Wireless. "Advantech Wireless' Transcend™ 800 can be easily integrated into existing networks. Our customers are saving on both initial investment and operating costs with higher connection availability and longer distance connections."
Advantech Wireless was the first supplier to manufacture a native Ethernet Radio and the first supplier to implement a LDPC error-correction mechanism in its split-mount microwave radio product in the early 2000's. Since then, it has improved the design of the Transcend™ 800 and achieved extremely strong operational performance. Advantech Wireless's Transcend™ 800 provides IP L2 switching and L3 routing functionalities as well as True Adaptive Coding and Modulation (True ACM™).
The Transcend™ 800 carries natively video, IP and TDM traffic. The alternative — encapsulating video & TDM traffic — can have negative system and performance implications. Transcend™ 800 is the most affordable high capacity, high performance and flexible solution to demanding transmission, telecom and broadcast applications including backhauling 3G/4G traffic and Wireless Broadband Networks such as LTE, HSPA+, WiMAX, Metro WiFi, UMTS TDD and private communication networks carrying data, voice and HD video. It is available in a split-mount version and all-indoor configurations.