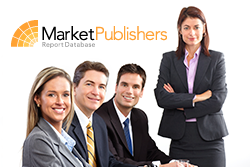 London, UK (PRWEB) December 04, 2013
Market Publishers Ltd is pleased to announce an excellent seasonal offer (http://marketpublishers.com/offer/2013-seasonal-offer.html) on selected market research studies drawn up by Timetric, WealthInsight and World Market Intelligence (WMI).
Do NOT pass over an excellent opportunity to:

Purchase 1 '2020 Foresight Report' created by Timetric & receive 2 'Market Databooks' for free
Buy 1 'Industry Forecast Report 'to 2017'' developed by Timetric & get 5 'Company Profiles & SWOT Analysis Reports'/'Construction Project Profiles' elaborated by WMI for free
Place an order for any of Timetric or/and WealthInsight market research reports valued at USD 7,500 and receive an iPad as a gift
List of Research Studies on Offer Includes but Is NOT Limited to:
UK – Top 10 Non-Life Insurers – Company Intelligence Report. In 2012, the combined gross written premiums of the top 10 non-life insurers in the UK stood at GBP 26.58 billion. The 10 largest non-life insurance companies call for almost a 71% share of the countries non-life insurance sector. The report comprehensive insights into the UK non-life insurance sector, provides an extensive review of the top ten companies involved in the industry and discloses valuable data on their performance. The study presents a detailed profile for each ranked company, including information on the company's size, market share, products and services, brands and strategies. The report contains a snapshot of the recent industry activities as well as examines the key industry growth drivers…
Personal Accident and Health Insurance in China, Key Trends and Opportunities to 2017. The Chinese market for personal accident and health insurance products is witnessing stable growth, driven mainly by such factors as robust economic growth, rapidly ageing population, increasing disposable incomes, as well as the rising awareness of the need for insurance. Backed up by large-scale expenditures, basic health insurance programme coverage has grown to 90% of China's population as of 2012. The study presents an in-depth guide to the domestic market for personal accident and health insurance products, contains a detailed segmentation analysis, covers the main distribution channels, examines the competitive environment, evaluates the investment climate and outlines the sector's future growth prospects…
Construction in Hong Kong – Key Trends and Opportunities to 2017. During 2008-2012, the construction industry in Hong Kong registered a 12.84% CAGR. Robust market growth was spurred mainly by limited land availability and buying interest from China as well as several large infrastructure development projects and low interest rates. The research study is an essential source of valuable information on the historical and current performance of Hong Kong's construction industry. It presents a comprehensive market assessment on the basis of sector, type of construction activity and project type; evaluates the impact of the major industry trends and issues, outlines the main market challenges and opportunities. Moreover, the study highlights the largest construction projects and describes the competitive scenario…
Non-Life Insurance in Colombia, Key Trends and Opportunities to 2017. Between 2008 and 2012, the Colombian non-life insurance industry has exhibited 11.6% CAGR, driven by ongoing economic development, expansion of the mining infrastructure, robust public spending, growing oil and gas industries and regulatory changes. The industry written premiums are forecast to exceed USD 6.09 billion in 2017, witnessing a 8.2% CAGR through 2017. The report provides an insightful overview of the non-life insurance sector in Colombia, covers the key categories and reviews various distribution channels for non-life insurance products in the country. It characterizes the regulative landscape, evaluates the competitive pressure in the marketplace, and provides market forecasts…
Reinsurance in France, Key Trends and Opportunities to 2017. At the end of 2011, the French reinsurance market was inhabited by 19 companies, with such international players as Berkshire Hathaway, Swiss Re and Munich Re holding the leading positions, registering a 4.9% CAGR during 2008-2012. The report offers a comprehensive analysis of the reinsurance sector in France. It discloses the historical and present-day industry values, contains an in-depth examination of the key sub-sectors, outlines industry growth prospects, and describes the major market trends and drivers. In addition, the study highlights the competitive scenario and provides projections for the market up to 2017…
The offer is valid until December 30, 2013!
For a full list of Timetric, WealthInsight & WMI market research reports on offer, please click here.