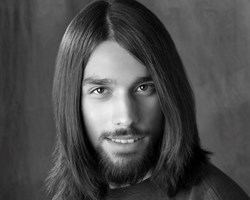 Grand Rapids, Mich. (PRWEB) December 03, 2013
Cynthia Kay and Company (CK & CO) announced today that it has selected Wade Balsamo as the winner of its video scholarship contest. Wade, a student at North Central College in Naperville, Ill., is passionate about production and his efforts to promote Walk On.
Walk On is a philanthropic organization that provides equine assisted activities to people with physical, cognitive, social and emotional disabilities and helps inspire people to advance to their highest potential.
Wade will be awarded a $1,000 scholarship and $500 will be awarded to Walk On, the non-profit featured in the winning student's video.
Wade began editing video at an early age and quickly fell in love with the process of telling inspiring stories through documentaries and powerful short films. His mission through film and video is to inspire and captivate audiences, create profound messages, and open minds to different ways of seeing.
CK & CO, a media production and communications firm, was looking for talented and creative high-school and college students interested in getting real-world experience by helping the community.
The winning video can be viewed on YouTube at: http://youtu.be/sQJNVhXiHno.
About CK & CO:
Cynthia Kay and Company is a communications agency that provides media production and communications consulting. The company is located at 1255 Front Street in Grand Rapids, Mich. and has been a trusted resource for a variety of companies from Global Fortune 100 to small businesses. To learn more, visit: http://www.thinkck.com.