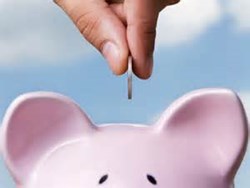 This is the second year running that we have secured the top 5 star rating in the Financial Adviser Service Awards and this year we are proud to have also secured the best overall provider in the Life and Pensions category!
(PRWEB UK) 4 December 2013
Adviser feedback gives SIPP provider Dentons Pensions another win at the 2013 Financial Adviser Service Awards.
The annual ceremony which takes place each November at the Natural History Museum in London is widely viewed as an objective and impartial benchmark of performance in financial services. Awards are decided on the basis of ratings awarded by the financial advisers themselves with the coveted five-star rating being reserved for those which offer the absolute best level of service.
"Dentons has always been focused on delivering exceptional service and flexibility – reacting to changes in the marketplace and making it easier for advisers to do business," according to David Fox, Director of Sales & Marketing. The fact that Dentons won the five-star award for best service in the Financial Adviser Service Awards of both 2012 and 2013 is a clear indication that customers recognise and appreciate their efforts.
Since its foundation in 1979, Dentons has built its business and its reputation by focusing on value rather than joining the race to the bottom on price. In addition to its award-winning commitment to customer service, it offers a compelling mixture of expertise grounded in experience and innovative use of modern technology.
On the one hand, Dentons employs a core staff of pensions consultants who have an average of 20 years relevant industry experience. These valued employees make a crucial contribution to the business by providing the knowledge, skills and experience to handle all kinds of transactions from the simple to the most complex. At the same time Dentons is happy to accommodate clients who wish to take a more hands-on approach to investment and may prefer to manage their portfolio or source their own property.
On the other hand, Dentons continually looks for ways to use technology to improve its customer service. Their interactive website is a clear example of this. It provides IFAs with secure access to their customer data 24/7. This means that no matter what their schedule, Dentons is able to accommodate them. There is also a technical service available for advisers.
As a recognised leader in the SIPP market, Dentons is continually alert to opportunities to expand their business both by growth and by strategic acquisitions, such as their March 2013 purchase of Tenon Pension Trustees Limited. Formerly part of RSM Tenon, it is an excellent acquisition for Dentons as it is "high quality and with the same underlying ethos of placing the client at the heart of everything" says Martyn Rose, Chairman of Dentons.
Having spent 2012 implementing an extensive rebranding and redevelopment programme which saw Dentons grow its new business by 28%, the addition of Tenon Pension Trustees Limited added another 650 new plans to their books. Receiving the Financial Adviser Service Award for excellence in service in 2013 demonstrates clearly that the take-over has been a healthy and productive one for both parties as well as for their IFA customers. Doubtless Dentons has its sights set on making it three in a row in 2014.