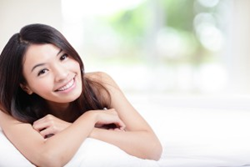 Through Grace we have a heart to care for all and have patients experience a gentle, loving approach to comprehensive dental care.
Washington DC (PRWEB) December 05, 2013
Grace Dental of Virginia released a new video describing its business and best industry practices on dental care and health recently. The video is meant to describe the business and industry best practices for Dentist in Chantilly VA.
Unlike plastic surgery, cosmetic dentistry is an outpatient procedure that can result in the smile that one has always wanted in just 1-2 visits. No time is taken away from busy life, yet the results are immediate and natural looking! Using the latest technologies that Dentistry has to offer, Dr. Jarwa and his professional team can help clients achieve that fabulous smile.
After graduating from the University of Southern California Dental School, Dr. Jarwa wanted to open a practice where patients were not treated like a number. He wanted a practice where he could provide not only a beautiful, state-of-the-art office, but more importantly, a place where patients truly feel cared for on a personal level.
What sets Grace Dental apart is they see every member of the family including children, and they have devoted one day a week to catering to special needs patients. They have extended evening hours and are open on Fridays, and are in-network with most major PPO insurance.
Grace Dental provides Preventative, Cosmetic, and Sedation Dentistry and they are also Certified In-Office Zoom Provider. You may call them at phone number (703) 870-7784 or you can also visit their website at http://dentistinchantillyva.yolasite.com/ .