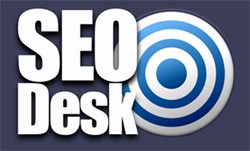 (PRWEB UK) 4 December 2013
Midland Credit, a car finance company with more than 30 years' worth of experience in the industry, is keen to ensure that as many people as possible have the chance to own a car in 2014. The company knows that the current economic climate is impacting on people's chances of obtaining affordable car finance solutions. The firm has always provided a fair approach to offering car finance, even for clients that have been refused from other firms. This is why the company promises to work harder and provide more car finance deals in 2014.
While the current economic situation is worrying for many people, families and businesses, the only way that change will come is if confidence is provided to the marketplace. Midland Credit is a firm believer in providing people with the opportunity to improve their lives. The firm has a strong reputation in offering an affordable car finance agreement to the majority of people that apply for finance. The company also prides itself on offering a quick response on all applications. Applying for any form of finance can be nerve-wracking, which is why Midland Credit aims to minimise the length of time that a person has to wait on an answer.
The firm provides an online car finance calculator on their site. This provides all users with the chance to see the rough area of finance that they will be offered. However, Midland Credit provides a bespoke service to every client, which ensures that every individual has the best chance of finding a finance agreement that meets their needs. There is a strong sense of freedom that comes with owning a car, and this is something that Midland Credit hopes to offer to all of their clients.
When it comes to car finance deals, the experience gained by Midland Credit allows them to help more clients than many other firms. The company has been through a number of peaks and troughs in the recession, which means that they can provide a response based upon the individual as opposed to the economic situation. With mixed signals with regards to finances in 2014, no one is quite sure how the economy fares. Regardless of the overall economic situation, Midland Credit is promising to offer an extensive and fair range of car finance deals, which will hopefully help more UK drivers to get on the road in the year ahead.
About Midland Credit:
When it comes to arranging car finance deals, there are remarkably few firms with the experience and expertise of Midland Credit. The company has more than thirty years' worth of experience in the car finance industry. This means that the firm has operated through numerous peaks and troughs in the UK economy. While many car finance firms are making decisions based on the market, Midland Credit has the confidence to examine the needs of the individual user. With a swift response for all car finance applications, Midland Credit is the UK car company that puts clients first.