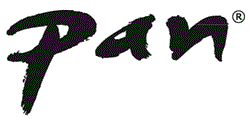 Carmel, IN (PRWEB) December 04, 2013
Performance Assessment Network (PAN), a leading provider of talent measurement solutions, today announced that it will be hosting a live webinar for Human Resources leaders and Industrial/Organization Psychologists on how to use its self-authoring tool to web-enable proprietary assessment content.
PAN's authoring tool was moved out of beta and into the market on November 10, 2013. It provides clients with the ability to create test items for online delivery using answers based in free text, multiple choice, Likert-type ratings, ranking, and/or rich content including audio and video formats.
Webinar attendees will learn:

Why using the authoring tool to web-enable proprietary assessment content can improve candidate experience.
How the authoring tool works including a first-hand look at the technology through an in-depth product demo.
How the pan platform is designed to be flexible, configurable, and scalable to meet client demand.
Webinar Title: Web-Enabling Your Test Content with PAN Self-Authoring Tool
When:Tuesday, December 10 and Thursday, December 12 at 3:00 PM ET
Who: Kimberly Cochrun, Client Relationship Manager at PAN
Kevin Gregg, Product Owner at PAN
About PAN:
Since 2000, PAN has provided solutions across the entire talent lifecycle through online administration, distribution, and analysis of psychological pre- and post-employment assessment screening and testing. As a leading provider of assessment and talent measurement solutions, PAN services more than 5,000 customers in over 20 countries. Visit http://www.panpowered.com or call 317-814-8800 for more information.