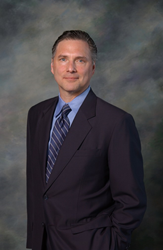 Our mission is to help Americans preserve their heritage for future generations, because without heritage every generation must start over.
San Francisco, CA (PRWEB) December 04, 2013
Forsyth Heritage released a new video describing its business and best industry practices on wealth and financial management recently. The video is meant to describe the business and industry best practices for Financial Advisor San Francisco and Financial Planner San Francisco.
Forsyth Heritage is a full-service financial firm that is committed to helping people pursue their financial goals. They offer access to a wide range of financial products and services to individuals and business owners. Forsyth Heritage believes clients will be better able to identify their goals and make sound decisions to help reach them by providing sound financial information.
While developing a customized financial program, Forsyth Heritage will walk clients through a step-by-step process that will help make them feel confident in their decisions. Once goals have been established, they will customize appropriate strategies to suit client visions and objectives. Forsyth Heritage can help execute a sound financial program utilizing the following products and services:
Financial Planning
Investment Planning
Investment Products
Retirement Planning
Estate Planning
Tax Planning
Insurance Planning
Real Estate Planning
Health Planning
Specialized Needs Planning
Business Planning
Forsyth Heritage provides a comprehensive financial advice that is objective, specific, and confidential, in order to protect their clients and the client's heirs from financial risks. Call Forsyth Heritage at (415) 692-3495 or visit their website at http://www.forsythheritage.com to know more on their financial advising services online.