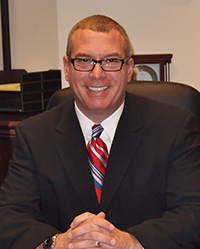 Our simple, no obligation, SFG 3 Step Review is a great way of helping you get a handle on your true needs and desires and whether or not your current strategies match up with your plans for today and your future.
Washington DC (PRWEB) December 06, 2013
Stuart Financial Group released a new video describing its business and best industry practices on wealth and financial management recently. The video is meant to describe the business and industry best practices for Financial Advisor DC and Financial Planner DC.
Stuart Financial Group is a wealth management and comprehensive financial planning firm serving the greater Washington DC Metro area. Founded in 1990, they have developed their business by reaching out, nurturing and maintaining close, trusting relationships with each of their clients. Many financial advisors focus only on helping clients accumulate assets. Stuart Financial Group's job is to help clients look forward and plan ahead to cut future tax bills, avoid unwanted risks, and help avoid financial problems in retirement years and estate plan.
Stuart Financial Group's advice spans the broad range of financial issues clients must address:

Portfolio policy, construction and rebalancing
Retirement fund accumulation and withdrawals
Tax minimization
Estate planning and trust management
Long-term care
Life insurance
As an independent wealth management and financial planning firm, Stuart Financial Group has built strategic relationships with highly regarded individuals in their respective fields across the greater Washington DC metro area. They apply considerable due diligence when choosing potential relationships. Stuart Financial Group is pleased to make an introduction to someone they highly regard, who possess the same level of integrity and provide the same high level of service as SFG does.
Stuart Financial Group's primary focus is in retirement and estate planning of all sizes, providing time, attention, experience and unbiased advice. They help their clients to avoid paying unnecessary taxes—such as income taxes, social security taxes and estate taxes. They have partnered with Eric L. Bach & Associates, CPA. Together their services provide proactive tax planning to help minimize tax burden and to build a solid foundation of tax reduction strategies. Avoiding probate, increasing spendable income and maximizing inheritance to heirs is another important part of Stuart Financial Group's practice.
To schedule a time to discuss one's financial future, call Stuart Financial group at (202) 733-6420 or visit their website at http://stuartfg.com/.