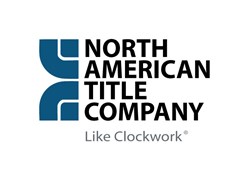 We welcome Ellie's energy and experience as we expand our footprint into previously untapped territory.
Egg Harbor Township, N.J. (PRWEB) December 04, 2013
Ellie Krauss has joined North American Title Agency (NATA) as an account executive in the Egg Harbor Township, N.J., branch.
"Our North American Title office is pleased to welcome Ellie Krauss to its team as a sales and marketing executive," said Bill Alvarez, regional sales manager/North Region. "Ellie has been involved in the real estate community for nearly 20 years and is well connected in the marketing areas along the Northern New Jersey coastal market.
"We welcome her energy and experience as we expand our footprint into previously untapped territory," he added.
Krauss most recently worked as a representative for the title insurance affiliate of a real estate brokerage. She brings 17 years of administrative, real estate sales and title insurance sales experience to the position.
Krauss's office is located at 6712 Washington Ave., Suite 101, Egg Harbor Township, NJ 08234, telephone number (609) 645-8881.
About North American Title (NAT)
With well over 1,000 associates and a vast network of branches from coast to coast, North American Title is among the largest real estate settlement service providers in the United States. Consisting of both agent and underwriter operations, NAT has the resources and stability of a New York Stock Exchange company with over $10.3 billion in assets (fiscal quarter ending Nov. 30, 2012). North American Title's agency network operates nationally under the name North American Title Co. (NATC), and is located in 17 of the fastest-growing states: Arizona, California, Colorado, Delaware, Florida, Illinois, Indiana, Maryland, Minnesota, Nevada, New Jersey, New York, Pennsylvania, Texas, Utah, Virginia and Washington, D.C. Through our relationship with our expanding affiliate network, NATC provides real estate settlement services in all 50 states. With annual gross revenues in fiscal 2012 of approximately $200 million, NAT is among the largest independent title agencies in the United States. NAT is headquartered in Miami, Fla. To learn more, visit http://www.nat.com/.