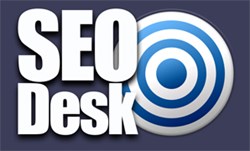 (PRWEB UK) 19 December 2013
Lyon Lighting, a leading online electrical wholesale, is pleased to announce that they have a wide range of products available at lower prices in 2014. The company, which was established in 2009, has always prided itself on offering high quality yet low priced electrical products. The firm maintains low costs at their warehouse, which allows them, to provide a high standard without impacting on quality or price. The firm has continually been working hard to offer affordable lighting and electrical products, and in 2014, they aim to offer even more value to their customers.
The start of a new year is a perfect time to redecorate a property and Lyon Lighting has a wide range of products. Whether a client is looking to freshen up a property, make their home more environmentally friendly or look to find ways to make long-term savings, the right electrical product can make all the difference. A strong example would be the range of ceiling fans that the company has lined up for sale in 2014.
With a wide range of contemporary and classic ceiling fans, Lyon Lighting is convinced that they can provide the perfect finishing touch to any home or room. However, the use of these fans can help to reduce electrical bills, they can create a pleasant atmosphere in a room, and they can help people with allergies. Ceiling fans can also help to keep rooms cool and hygienic during the warm months. One product can have a tremendous impact on the quality of home life, regardless of what a client's main focus is.
Lyon Lighting is also pleased to be able to offer tremendous value in their range of external electrical products. The company provides a wide range of LED floodlights, suitable for domestic and commercial use. The main range of LED floodlights can provide increased lighting and security for firms with car parks and large amounts of land. However, the improvement of technology in LED lighting products means that these products are also suitable for home use. Whether a client is looking to improve their security at home or just wants to have more light when socialising in the garden with friends and family members, LED lighting and floodlights can play a prominent role.
With businesses and individuals looking for value at all times, Lyon Lighting is pleased to be able o offer so many high value lighting products at an affordable price. Anyone looking to ensure that 2014 is a brighter year will benefit from the full range of electrical goods on offer from the firm.
About Lyon Lighting:
Lyon Lighting is an electrical goods wholesaler that was established in 2009 with the main aim of offering high quality products at affordable prices. The firm achieves this through keeping their overheads as low as possible without impacting on the quality of service on offer. The firm stocks an extensive range of indoor and electrical products, which can be utilised by domestic and commercial clients.