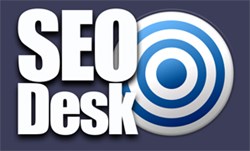 (PRWEB UK) 7 December 2013
JM Skip Hire, one of the most highly regarded skip hire companies in East Sussex, is looking forward to helping customers clear out their property and move into a new year with confidence. There is a lot to be said for taking the start of a new calendar year as the motivation and inspiration to freshen up a home or property. The sense of optimism that pervades a new calendar year can be all the inspiration a person, family or business needs to undertake a thorough clean out of their home or property. JM Skip Hire offers a wide range of skip hire and rubbish clearance services, ideal for starting 2014 in the most productive fashion.
The firm has provided specialist Sussex cleaning and rubbish removal services for many years. This has enabled the firm to develop an understanding of what clients are looking for. With regards to skip hire, the firm offers a wide range of skip sizes. This ensures that domestic and commercial clients can find the skip that is the perfect size and within their budget. JM Skip Hire will arrange a time to drop the skip off at a property and then collect the skip once it has been filled or at an allotted time.
This provides the property owner with confidence and convenience. One of the major drawbacks of cleaning a property comes with the thought of properly disposing of the rubbish. Through hiring the best skip hire East Sussex has to offer, clients no longer need to worry about disposing of their rubbish in the most effective manner. JM Skip Hire provides a dedicated rubbish removal and skip hire service, which also focuses on providing a reliable recycling service.
Many clients are making buying or hiring decisions based on the environmental credentials offered by the firm. In this regard, JM Skip Hire offers one of the greenest rubbish removal services that can be found in Sussex. The company has long focused on recycling as much of the rubbish they collect as possible, helping clients to be confident about playing their part in helping the environment.
Any commercial or domestic clients looking to make the best possible start in 2014 will appreciate the full range of skip hire and rubbish removal services offered by JM Skip Hire. The firm is fully experienced in providing convenient and reliable rubbish removal services and is looking forward to helping clients enjoy a clean and prosperous 2014.
About JM Skip Hire:
JM Skip hire has been one of the leading skip hire and rubbish clearance removing firms in Sussex for a number of years. Over the years, the firm has developed a reputation for offering reliable services at an affordable price. The company prides itself on offering a high standard of service to all clients. With a focus on recycling as much of the rubbish they take away, JM Skip Hire offers a green and reliable service to commercial and domestic customers.