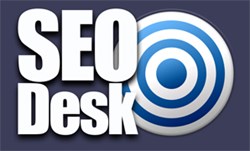 (PRWEB UK) 8 December 2013
The onset of wintry weather conditions can have an impact on many businesses, but Crescent Industrial is pleased to offer a range of cleaning solutions. A business that likes to create a positive first impression for employees, guests and customers will be aware of the issues that poor weather conditions can create. Wind, rain, hail, sleet and snow can make for uncomfortable conditions outside. These elements are often trampled inside when employees enter the building for their shift. This means that, before too long, the formerly pristine reception area or shop floor can resemble a murky and potentially dangerous mess.
This is where businesses need to be able to clean the area effectively and efficiently. The best way to clean this area without impacting on employee safety or productivity is through the use of reliable industrial cleaning equipment. Crescent Industrial was established in 1975, and since the mid-1990s, the company has focused on specialist cleaning equipment. Crescent Industrial sell hire and maintain an extensive range of floor cleaning products including vacuum sweeper products.
The use of a reliable floor cleaning machine ensures that unclean and potentially unsafe floors can be made safe and stylish within minutes. Crescent Industrial offers a range of cleaning products which should ensure that large and small firms will be able to find the right equipment for their needs. There has been a lot of technological advancement made in recent years with respect to reliable industrial cleaning products. This ensures that smaller and compact cleaning machines are able to provide a reliable standard of cleaning service. Businesses looking to ensure they can clean up any spills or mess will appreciate being able to choose from a wide range of cleaning products and equipment.
While most firms will focus on maintaining the condition and look of their premises, there is no denying that clean premises will be safer premises. In the era of lawsuits and claims being made for injuries sustained in the workplace, the use of proper cleaning equipment which focuses on maintaining the integrity of floors is crucial for all firms. The expenditure on reliable cleaning equipment is more than justified through the use of reliable floor cleaning equipment. The Crescent Industrial range of industrial cleaning equipment comes with full usage instructions and guidance on how to look after the machine. Firms that can see the bigger picture understand the benefits of keeping their property clean and clear at all times.
About Crescent Industrial:
Crescent Industrial has developed a sterling reputation built on close to 20 successful years in the industrial cleaning industry. The firm sells and hire cleaning equipment to firms of all shapes and sizes in the UK and Europe. The company also provides a full repair and maintenance service for all of the products that they stock and sell. The benefits of keeping business premises clean and safe are tangible for all firms in the modern era. This is why working with Crescent Industrial will ensure a firm can look after its staff while presenting a strong image to all clients.