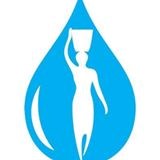 The purpose of Next Step Giving is to extend the benefits and potential of renewable, efficient energy beyond the borders of New England.
Boston, MA (PRWEB) December 03, 2013
As the holiday season gathers momentum, the spirit of giving is not lost on the Next Step Living™ team, the leading provider of whole-home energy solutions. The company today launched its new philanthropic program, Next Step Giving.
"The purpose of Next Step Giving is to extend the benefits and potential of renewable, efficient energy beyond the borders of New England," explained Geoff Chapin, Next Step Living founder and CEO. "As a company committed to making a difference, we are grateful for the means and opportunity to help support groundbreaking nonprofit social-enterprise initiatives poised to make a tremendous impact."
The company last month marked its fifth anniversary. Since its creation, Next Step Living has helped almost 60,000 households in Massachusetts and Connecticut save money and shrink their carbon footprints by becoming more energy-efficient.
"As we grow the adoption of energy-efficient practices in the United States, we recognize that this is also a global challenge that we can help address with the platform for change that we've created," added Chapin.
Doing Well to Do Good in Ghana.
The first Next Step Giving beneficiary is Boston-based Community Water Solutions (CWS). Since 2008, it has helped bring potable water to communities in Ghana and use this commodity to create business opportunities for women. CWS recently launched a second program in which it returns to those communities where it had set up water businesses to establish solar-power businesses. Next Step Giving contributions help support this new program.
"We had enough funding to conduct the pilot of our solar program, but were keenly aware that the resources we needed to monitor and replicate it were just not there. It was at this point that Next Step Giving stepped forward with the funding needed to monitor, replicate and launch. Next Step Giving is now helping us provide the panels and equipment donations for solar charging stations in villages throughout Ghana," explained Kate Clopeck, cofounder and executive director of CWS. "Villagers are able to charge their lanterns or mobile phones at the nominal cost of 10 cents per charge, and the women of each community are trained to run the station as a business. Our goal is to help Ghanaian women become self-sufficient through economic opportunities like this that would be otherwise unavailable to them."
According to economists, Ghana's current agricultural economy is under serious threat from the mounting effects of climate change. The country's current GDP is expected to rapidly decline by 12 percent per year through 2050.
Beginning in June, Next Step Living will donate a percent of each sale of a whole-home energy solution to CWS through the Next Step Giving program. The amount donated from each sale varies by service line, up to $50 per sale. Additionally, the company already has made a $25,000 donation to CWS.
Through its community outreach programs, Next Step Living has dozens of partnerships with nonprofits like the Massachusetts Sierra Club, the Environmental League of Massachusetts and Connecticut – Clean Water Action to help make home energy efficiency easy, affordable and accessible while contributing to the welfare of these organizations and the people they serve.
About Next Step Living, Inc.
One of the fastest growing companies in New England, Next Step Living™ is the leading provider of whole-home energy solutions. Headquartered in Boston's Innovation District, Next Step Living makes it easy and affordable for people to live in homes with a low environmental impact. A one-stop service provider for informed advice, funding guidance and expert work, Next Step Living partners with more than 400 municipalities, civic organizations and leading corporations to deliver energy-efficient and environmentally friendly solutions for better living. Since 2008, Next Step Living has helped New England homeowners achieve almost $12 million in energy savings, which is expected to grow to $64 million in the next five years. Next Step Living makes our world better. Visit NextStepLiving.com for more information.
About Community Water Solutions
Community Water Solutions is a not-for-profit social enterprise that partners with rural communities in developing countries to establish sustainable water treatment businesses. These businesses are owned and operated by the communities that they serve, and use simple, affordable technologies to enable the treatment, distribution, and storage of clean, safe drinking water. The maintenance and operation of these water treatment businesses is funded by revenue from the sale of drinking water, while the capital and training necessary to establish them is generated from CWS fellowship program. CWS is currently working in 55 communities in the Northern Region of Ghana. Learn more about our innovative business model and the water treatment methods used to provide safe drinking water to more than 30,000 people by visiting CommunityWaterSolutions.org.
TRADEMARK: Next Step Living is a registered trademark of Next Step Living, Inc. Other names may be trademarks of their respective owners.