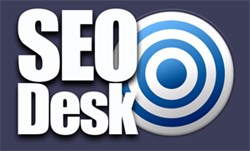 (PRWEB UK) 9 December 2013
When it comes to organising a successful Christmas party, there is a need to ensure that the entertainment is of the highest standard. LM2 Entertainment is one of the most highly regarded entertainment and band management companies in the South East of England. The award winning company is able to provide a range of bands in a variety of musical styles and genres. When it comes to providing the musical accompaniment that makes a party jump, jive and wail, there are few live band portfolios to compare with what LM2 Entertainment has to offer.
The company has been operating in this field for more than 10 years, and they are pleased to say that they work with the hardest working bands in the business. While a lot of live bands have talent, the acts on the LM2 Entertainment roster have talent allied to style, personality and the ingrained ability to charm a crowd and get them on their feet. The firm is happy to provide swing bands, Rat Pack tribute acts, jive bands, jazz bands and acts that offer the very best in Soul and Motown. No matter what style of music is required to get a party started, LM2 Entertainment can provide the perfect act.
Anyone looking to hire the hardest working jazz band Kent has to offer need look no further. The LM2 Entertainment roster includes jazz acts like Jazz Cannons, Jivin' Miss Daisy and Captain Redeye & the Hoods. These acts perform every single week across the South East of England which means clients can be confident of hiring a band that can electrify any audience. With jazz music being more popular today than it has been since its 1920s to 1950s heyday, anyone looking to hire the best quality jazz band London has to offer is guaranteed to have a scintillating night for themselves and all of their guests.
The importance of delivering a strong musical act for a festive party is immense. This is a time of year where people like to let their hair down and relax. This means that the quality of music on show is crucial to how people gauge the evening or event. Finding the perfect musical act to suit everyone can be a challenging task but jazz is decidedly in vogue at this moment in the UK. This is why hiring a modern jazz band from the LM2 Entertainment roster is a sure fire way of guaranteeing a formidable musical night for any party.
About LM2 Entertainment:
LM2 Entertainment was established in 2003 with the aim of offering the best quality live acts. In the past 10 years, the firm has developed a reputation for offering the hardest working and most entertaining live bands in London and the South East of England. The company offers a wide range of musical acts, all of whom know how to wow an audience and who come fully prepared for every single show.