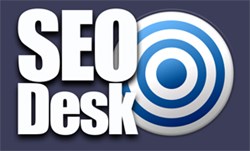 (PRWEB UK) 10 December 2013
GSM Driving Academy has been providing a reliable driving school experience since 1977, but the company understands the pressing needs of modern drivers and the general public. This is why the firm is pleased to announce that they offer vouchers which can be used as Christmas presents. It can be difficult to find the perfect present for a loved one, but anyone that is looking to develop their driving skills or to enhance their driving capabilities will appreciate the chance to do so with Romford's most experienced driving school.
When most people think of driving lessons, they associate these lessons with young adults learning to drive for the very first time. The GSM Driving Academy has a sterling reputation in Romford for helping a considerable number of learner drivers pass their test first time. While the firm aims to assist learner drivers in passing their test, the instructors place a greater importance on enhancing driving skills and ensuring drivers develop confidence on the road. This is why the driving school has been commended for offering the best value driving lessons Romford has to offer.
The company offers one to one driving lessons that provide a full hour of driving. The company is more than happy to offer a door to door service for all students and male or female driving instructors are available on request. Learning how to drive can give a person immense confidence and freedom, which mean that providing driving lesson vouchers as a gift can help people to achieve more from life.
While the GSM Driving Academy offers specialist driving lessons for learner drivers, the school also provides a wide range of courses and lessons for drivers who have passed their test. One of the reasons that GSM Driving Academy is acknowledged as one of the leading driving schools Romford has to offer is because of the variety of courses they provide. The school provides Pass Plus courses, refresher courses, motorway driving lessons and a comprehensive range of advanced and specialist driving lessons. Whether a driver wants to enhance their driving skills or improve their CV, GSM Driving Academy is more than happy to help.
With intensive driving courses available, the GSM Driving Academy is able to provide a bespoke driving school service for every driver and client. Buying driving lesson vouchers as a Christmas present will provide someone special with a very welcome gift that will be very much appreciated.
About GSM Driving Academy:
The GSM Driving Academy was established way back in 1977 and the school is regarded as being the leading driving school in Romford. The company is well known throughout the East end of London for providing tailored driving lessons for every individual driver. The company offers specialist driving lessons and no matter the experience of the drivers, the company is confident of being able to provide new skills and a fresh outlook on driving.