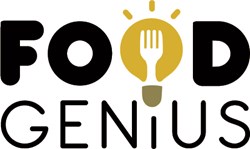 Chicago, IL (PRWEB) December 04, 2013
Chicken is the most featured protein on sandwiches and wraps, at 83% and 80% respectively, according to recent research by Food Genius™, a leading provider of research and insight solutions to the Food Industry. The State of Sandwiches & Wraps research report published in Food Genius' Industry Research Library also shows that wraps are offered at 27% of operator locations nationwide. The sandwich research analysis was compiled from the most recent quarter of Food Genius Reports data, a platform consisting of over 100,000 unique menus, covering 33 million items currently offered at over 314,000 locations, existing in the Food Genius Reports Dashboard Product.
Key highlights from the research:

After chicken, pork is the second most featured protein in sandwiches and wraps.
Mustard (honey and Dijon varieties) is only the third leading sauce found in sandwiches and wraps.
A diverse set of bread types are prominently featured in traditional sandwich menu items, including buns, Kaiser, hoagie and French rolls.
Pita, ciabatta and focaccia bread represent the specialty and flat breads most commonly found in sandwiches.
"Non-traditional bread types are becoming more of a focus on sandwich items," said Benjamin Stanley, VP of Product at Food Genius. "We expect to see more operators utilizing creative bread options in 2014, pretzel breads and focaccias will continue to be big movers."
Sandwiches and wraps represent a diversity of menu applications, preparation methods and ingredient combinations. The research above is just a sample of the key findings from the November 2013 analysis of sandwich and wrap menu data from Food Genius Reports.
Industry Research Library is a cloud-based repository for at-a-glance industry reports related to specific topics. Stemming from the company's award-winning Food Genius Reports platform, this service is currently available to all Food Genius clients. For more information about The State of Sandwich and Wraps Research, or to receive a complimentary copy, please contact Eli Rosenberg, eli(at)getfoodgenius(dot)com or at (312) 229-0168. Ongoing insights from the Food Genius team will be published on Food Genius' blog http://blog.getfoodgenius.com.
About Food Genius
Chicago-based Food Genius is a technology and services company with a mission to deliver big data and insight solutions to the food industry. Currently tracking over 33 million menu items from over 100,000 unique menus, at 314,000 restaurant locations, Food Genius leverages modern web technologies and custom tools to generate high quality, granular data and insights for an array of commercial uses. Food Genius is able to provide the most robust industry trend analysis ever provided, putting insights generated from big data at their client's fingertips. Food Genius is on a mission to provide manufacturers, distributors, operators, and CPG brands with actionable data to track trends, develop concepts and drive growth. Food Genius' investors include Hyde Park Venture Partners and Hyde Park Angels, Pritzker Ventures, IDEO, Amicus Capital, and Chicago Ventures.
###