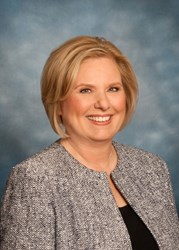 Troy, Michigan (PRWEB) December 06, 2013
The State of Michigan, Department of Technology Management & Budget, recently announced Compass Commercial / ITRA Global as one of the four firms selected to manage real estate for the state in the western and southeastern areas of Michigan's lower peninsula. As the State leases many commercial properties, within this three-year contract, Compass Commercial will help the state find new locations within the assigned regions.
In addition to their expertise in the western and southeastern regions, Compass Commercial was selected based on their staff experience and their complete and well-organized marketing and financial analyses samples. Regional management will be headed by Compass Commercial President and Co-founder, Lynn Drake, along with Marilyn Nix, Compass Senior Vice President of Corporate Services; and Chris Atwater, President of Michigan Commercial Space Advisors / ITRA Global, Grand Rapids.
"We are pleased to have been chosen by the State of Michigan to manage real estate for the western and southeastern regions of the Lower Peninsula," Drake said. "The consideration and selection process was thorough and engaging -- now, we're anxious to get to work!"
Well known in the real estate industry, Lynn Drake became a commercial realtor in 2001 after 15 years in corporate real estate during which she initially managed and leased industrial real estate across North America for Central Transport, then directed real estate and facilities for 1,000 Kelly Services branches in the United States and Canada. Thus far in her career, Drake has successfully completed more than 2,000 real estate transactions ranging from small business tenant leases to the sale and purchase of industrial complexes. She also served as a City of Troy Planning Commissioner. She was featured on Florine Mark's "Remarkable Women" show, and received Crain's Detroit Business 2007 Real Estate Excellence Award.
Marilyn Nix is a real estate veteran, having primarily represented corporations for more than 35 years. She spent more than 30 years with General Motors Worldwide Real Estate, where she was responsible for many significant leasing and acquisition projects earning her an impressive reputation in the corporate real estate field. Most recently, she was the principal and broker in her own consulting firm, Marilyn P. Nix and Associates, which provided consulting services on economic development projects to local and state governments. Nix is a past president of CREW Detroit, and is a delegate to the national organization, CREW Network. She has been active in CORENET, where she recently sat on the board of the Michigan chapter as the Vice President of Membership. Nix previously sat on the board of the Southfield, Michigan Planning Commission and the Downtown Development Partnership in Pontiac, Michigan.
Chris Atwater is a 32 year veteran of the commercial real estate industry with a broad background in commercial appraisal, asset management and brokerage. Prior to forming Michigan Commercial Space Advisors / ITRA Global in 2008, he was President of Waters Corporation in Grand Rapids and a partner in the commercial appraisal firm of Schultz, Carr, Bissette and Atwater in Atlanta, GA. Chris holds both the CCIM and MAI professional designations.
Compass Commercial, LLC is the Detroit Affiliate of ITRA Global specializing in all phases of tenant representation for local and national clients. ITRA Global is one of the largest commercial real estate organizations devoted to representing corporate tenants and buyers. With coverage in major markets around the world, ITRA Global consists of seasoned professionals with an average of twenty years' experience and is differentiated by its focus on advocacy for the corporate tenant and buyer. Clients benefit by having an experienced professional as their trusted advisor -- conflict-free representation with total objectivity.
For more information about the corporate real estate market in the Michigan area, contact Lynn Drake at +1.248.341.2410 or email ldrake(at)itraglobal.com.
For more information about ITRA Global, you may contact Beth Wade, Executive Director at +1.706.654.3201 or visit the organization's website.