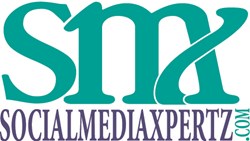 In order to be found on the web, small businesses must keep up with the latest digital marketing techniques while still finding time to manage the day to day operations for their business
St Louis, MO (PRWEB) December 04, 2013
Fact: over eighty percent of small business owners in the U.S. say that time is the primary stumbling block to the implementation of their social marketing programs and initiatives, making it difficult for them to plan and manage a successful social media marketing program in addition to traditional off-line marketing programs.
Recognizing the need for small professional service businesses to be able to utilize social media platforms to build their business, Marketing Xperience LLC, a nineteen year old St Louis based full service marketing company, recently launched a new website, http://www.socialmediaxpertz.com.
The new website is packed with ideas and initiatives which are specifically designed to assist small service based businesses such as small law firms, lawn maintenance companies, pest control companies, photographers, graphic designers and non-profit organizations to plan and execute their social media marketing programs , allowing them time to focus on the day to day operation of their businesses.
The team of at Social Media Xpertz, use their years of experience in social media marketing campaigns to assist their customers with social media set up, including Facebook cover pages, Facebook postings, Facebook ad management, Google Adwords management, Twitter account set up, Tweets and management and LinkedIn profiles and many other social media marketing initiatives. The company also offers training and social media coaching.
"The world of marketing has changed over the past five years" said Mona L. Grelck, Co Owner of Social Media Xpertz, "Our small professional service business customers recognized that in order to be found on the web, they must keep up with the latest digital marketing techniques. This takes an enormous amount of time and there is a steep learning curve. Social Media Xpertz makes it easy for them to be found in all the popular media channels through custom designed Facebook cover pages with a call to action, contests, links back to landing pages, professionally written LinkedIn profiles; and social media initiatives designed to keep their brand in front of potential customers".
About Social Media Xpertz:
Social Media Xpertz (SMX) is the social media marketing division of Marketing Xperience LLC (MX), a nineteen year old full service marketing company focusing on manufacturers and industrial service providers. The social media marketing arm, led by Certified Social Media Experts, focuses on assisting small service businesses such as lawn maintenance companies, pest control companies, attorneys, graphic designers, photographers, dentists, chiropractors and non- profit organizations, with promoting their brand through social media marketing tactics.