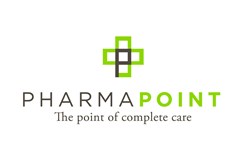 Birmingham, Alabama (PRWEB) December 05, 2013
PharmaPoint is pleased to announce that The Austin Diagnostic Clinic (ADC) will open and operate a point-of-care pharmacy in their main clinic location, housed in North Austin Medical Center. ADC is a multi-specialty clinic, and has provided the people of Austin and central Texas with healthcare since 1952.
ADC's vision is to provide compassionate care and excellent service to their patients. By adding a pharmacy and completing the continuum of care, ADC can continue to accomplish this vision.
"ADC was founded by physicians committed to maintaining and improving the health of the patients we treat," says Ghassan Salman, MD, Chief Executive Officer, MPH, FACP, CPE. "We're always working to provide quality health care that is both cost-effective and accessible."
"The vision of ADC encapsulates what an in-house, point-of-care pharmacy is all about," says Paul Albano, P.D., PharmaPoint's Senior Vice President of Pharmacy Operations. "Including a pharmacist as an integral member of the patient care team results in increased medication adherence, resulting in better quality of care for the patient."
With 120 physicians practicing in 21 medical specialties, ADC was the first clinic in Austin to have available in-house diagnostic radiology and a clinical laboratory, and the first to offer nuclear scanning, outpatient stress testing, echocardiography, and 24-hour cardiac monitoring. ADC physicians staffed the first intensive care unit, performed the first heart catheterization in central Texas, and was home to Austin's first specialty-trained invasive cardiologist, nephrologist, endocrinologist, rheumatologist and pulmonary disease specialists.
"We have always been, and will continue to be pioneers within the field of healthcare in Texas," says Dr. Salman. "We are excited to partner with PharmaPoint – the expert in managing point-of-care pharmacies and driving medication adherence - to add a pharmacy to our wide range of in-house services. This will provide tremendous value to our patients."
About PharmaPoint
PharmaPoint is an innovative pharmacy management company, providing best-of-class solutions for hospitals, health systems and physician groups. PharmaPoint is focused on completing the care continuum, thereby improving patient health and satisfaction, reducing healthcare costs and providing a source of ancillary income. Recognized as one of the most innovative, inspiring and fastest growing private companies for 2013 by Inc. Magazine, PharmaPoint is currently managing pharmacies across the United States. PharmaPoint is headquartered in Birmingham, Alabama. For more information about our company, you can visit http://www.pharmapointrx.com.