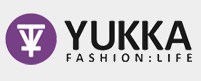 The right jacket needs to be practical and for this there are some key things to keep in mind. We hope the tips we've provided will help our customers choose a jacket that makes the all-important style grade while also protecting against bad weather.
(PRWEB UK) 4 December 2013
With most of the leading hip hop labels now offering super trendy jackets as part of their collections, men are spoilt for choice. Although this is a good thing as there will be something 'cool' to suit everyone's individual preferences, it can also leave shoppers struggling to figure out what the best choice will be. Then there's practicality – a jacket needs to fit well, and for those who live in cold winter climates it also needs to be able to comfortably tackle icy, rainy weather.
Respected UK streetwear retailer Yukka stocks a wide range of top label urban jackets via their website and Bradford outlet – they offer some top tips to help men make the perfect choice:
Material
The fabric used in a jacket makes a major impact on both look and functionality. Yukka suggest that men buy a jacket that is stylish and warm for indoor use in winter, and another one to handle being outdoors in serious weather by being relatively rainproof and having a hood as well as thermal lining. Alternatively, two jackets can be layered on top of each other, meaning the indoor jacket can be warm and comfortable, but the outdoor jacket can protect against wet weather.
Weight
While most men never think about weight when choosing a jacket, it's an important factor in terms of comfort, convenience and ability to tackle different types of weather. Heavyweight jackets are best for winter because they provide the best insulation, while midweight jackets are ideal for autumn and spring temperatures and the lightweight variety is perfect for a cool summer evening since most are designed to cut wind chill or protect against the rain. Again, these three different types can easily be layered.
Sizing
A jacket needs to fit properly to look good, feel comfortable and tackle cold weather, advise Yukka. Men's jackets are usually sized according to chest circumference i.e. a UK Medium is Size 42-44 and measures 39-43 inches across the chest, and a UK Large is Size 46-48 and measures 43-47 across the chest. For urban fashion flair, Yukka advise men to choose jackets that are slightly bulky without looking too oversized on the shoulders and arm length.
Neckline
Another subject that most men don't factor in when buying a jacket, the neckline is key to both comfort and style preference says Yukka. The main types of styles to choose from are hooded (attached to the collar), zip-neck (a zipper runs up the collar of the jacket for extra warmth around the neck), collared (sometimes of a different colour to the rest of the jacket) and funnel-neck (the neck is part of the same fabric as the body of the jacket as opposed to having a collar that is sewn on separately).
Founder of urban clothing retailer Yukka Robby Sur concluded: "The right streetwear jacket needs to be cutting-edge of course, and with excellent selections coming from the likes of Crooks & Castles, YLD, Raw Blue and State Property to name a few, this is the easy part. On the other hand, the right jacket needs to be practical and for this there are some key things to keep in mind. We hope the tips we've provided will help our customers choose a jacket that makes the all-important style grade while also protecting against bad weather."