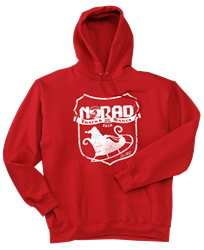 "The worldwide popularity of NORAD Tracks Santa is astounding!"
Bend, Ore. (PRWEB) December 05, 2013
"Who knew?" says U.S. Allegiance president Steve Crawford. "People from Japan, Germany, Belarus, Russia, Brazil and China were shopping our ITRACKEDSANTA online store last year. The worldwide popularity of NORAD Tracks Santa is astounding!"
Since 1958, the North American Aerospace Defense Command (NORAD) based at Peterson AFB in Colorado Springs, Colorado, has provided the Santa tracking service for millions of anxious children keeping track of Santa's progress to their homes. In 2012 NORAD licensed U.S. Allegiance, a major military souvenir supplier operating out of Bend, Oregon, to raise revenue by producing collectibles as well as to protect their trademark from unauthorized use.
On December 24th when tracking officially gets underway, more than 1,250 Canadian and American uniformed personnel, Department of Defense civilians, and their family members volunteer their time at the live NORAD Tracks Santa Operations Center at Peterson to answer the thousands of phone calls and emails that flood in from around the world.
In its first year as a licensee, U.S. Allegiance offered a wide range of souvenirs ranging from ceramic mugs to apparel with design and color options which complicated international shipping according to Crawford. "This year we're keeping it simple," he says. "Fashion forward adult and child size red sweatshirts and t-shirts with a white distressed Santa design commemorating 2013 tracking are the choices."
"We've also installed shipping software that covers just about every country out there," says Crawford. "Now it's easy for customers to calculate shipping charges, although, in most cases, shipping is more than the cost of our products."
The company does offer one item that comes with free shipping to anywhere. It is a Letter from Santa/Tracking Certificate that is personalized with the child's name for the same price of $5.95 regardless of where it is mailed to. "We barely break even on that to some countries to be sure,' says Crawford. "But it is our most popular item. Last year they went everywhere from Brazil to Germany and from Ireland to Romania. As a producer of military logo souvenirs for military bases from Afghanistan to Honduras and everywhere in between, we're used to operating internationally, but this is something else! Last year in its first year of operation, our online store got several million hits, and we're on track to more than double that in 2013!"
The company's online store, which is only active in December, can be accessed at http://www.itrackedsanta.com.
The Norad Tracks Santa site, which includes games, music and movies, can be viewed at http://www.noradsanta.org.