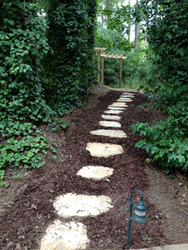 (PRWEB) December 18, 2013
Gala Events Facility, awarded as one of Atlanta's premiere wedding venues by Wedding Wire and Atlanta Bridal, recently announced that they are under new ownership and are implementing some exciting changes! The new owners bring experience with event planning, marketing strategies and innovative ideas with hopes to better suit the needs of their clients.
Changes have been made to the Website, Google+ site, Pinterest and Facebook page. Pictures have been added from each event held since new ownership. This allows followers and guests to see the venue decorated in different colors for each individual wedding/event as well as centerpieces and other services that can be provided to make each event special and unique. Links to other websites have been added that highlight our reviews, which rank at the top from guests/clients who find us either through Wedding Wire, Google or other search engines. Finally, Gala has been able to increase the number of "Likes" on their Facebook page from 150 to over 700 in just 6 months!
In addition to media changes, Gala has been involved in a very popular events in the Marietta, GA area: The Whole Hawg Event which was held in September and is sponsored by many big area businesses in the metro area held their thank you party at our venue. Also, the movie I Do Maybe shot a scene at our facility. This was very exciting to the new owners because they got to play different roles in the movie.
The new owners have listened to the comments from previous guests/customers and have made changes to the facility and its surroundings. A beautiful arbor has been added in a clearing which has provided additional picture opportunities. New linens have been purchased to expand on the colors and options we provide and additional centerpiece options have been purchased. One of the new owners has experience with creating silk centerpieces and is able to create unique looks for our clients. Exciting and new vendor choices have been added from florists, Djs, photographers, and caterers (including country cooking, Italian and Hispanic foods). Future changes hope to include expanding the bridal suite and adding additional photo opportunities.
While we offer full service, all-inclusive packages, Gala allows you to choose your own vendors and customize your event package "a la carte. Gala Facility also allows you to bring in your own alcohol with no additional corkage fee. On average this can save you $4,000.00!
In allowing outside catering, different cultural groups are allowed to celebrate their special occasion with their culture's specific cuisine.
Finally, the new owners are offering specials during each month. These include discounted rental rates and other savings, so be sure to check us out for these specials and plan your next event at Gala Events Facility! Gala is located at 3760 Lower Roswell Marietta, GA 30067 404/ 992-1249 http://www.galafacility.com