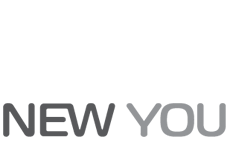 DYSPORT® WRINKLE INJECTABLE – "Turbo Charged Botox"
Toronto, Ontario (PRWEB) December 04, 2013
New You likes to be on the cutting edge of new cosmetic technologies, and that's why Jeff Nourse was one of the first Med Spa's to offer patients Dysport® at all their locations across Ontario. Dysport® is the new wrinkle fighter on the block and it's expected to give Botox® a run for the money.
It's new to Canada but not new to the world of aesthetics. It's been the #1 wrinkle injectable in Europe and been used for over 10 years. It's also been available in the United States for the past 4 years where patients have made the switch over from Botox® that used to be the only option available.
Dysport®, from Medicis Corporation, received Health Canada approval in April, but it's been a tried-and-true alternative in Europe for years. Like Botox® it's made from Botulinum Toxin Type A and both smooth out crow's feet and expression lines between the brows and on the forehead. But what about the results? Is there a difference? Can you really tell Botox from Dysport®?
Physicians and patients are saying Dysport® is like "turbo-charged Botox." It's the only one with a quicker onset action and can start to work within 24 hrs. Botox® takes a week or longer. Dysport® is great if you have a wedding or an 'emergency' party to go to. For someone who wants a quick refresh, it's definitely the best option.
There's no question Dysport® has generated lots of buzz around the world, as much for the competitive factor as for the results. The dosing is different, but it gives an equivalent effect however research suggests Dysport® really does last longer than Botox®. It also provides a softer look, which is great for people who don't want that "deer caught in the headlights" look you sometimes have in the first few weeks after Botox®.
Jeff Nourse states "the best part, perhaps, is that it could be an option for people who are resistant to Botox®." Many users don't realize it's possible to build up antibodies that block the effectiveness of the protein complex over time, and some are resistant right from the start. That's a big problem for those who rely on the product to make them appear rested and happy… even when they're not.
For more information on the Dysport® refresh packages and cost, please visit http://www.newyouspas.com or call to book your complimentary consultation at 416-487-7848.
About New You Spa
New You Spa is a successful and growing provider of med spa services with 8 centers throughout Toronto GTA. Each New You location offers services for men, women, and teens of all skin types, including laser hair removal, skin rejuvenation, Dysport® and Restylane® Family of dermal fillers, fractional laser resurfacing, CoolSculpting body contouring and teeth whitening, as well as, treatment protocols for acne, vein treatments and skin tightening. All treatments at New You Spa are performed by licensed aestheticians, certified laser technicians and registered nurses, and are supervised by the clinics' medical director.