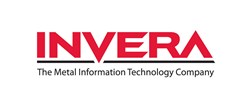 Alsip, IL. (PRWEB) December 04, 2013
Rolled Metal Products (RMP) implemented a full complement of STRATIX features such as on-line production planning, shop floor receipt of goods, shop-floor production recording, wireless shop-floor functions for location changes, physical inventory, and load verification, toll processing, and on-line shipment planning. They also use a comprehensive flatrolled-specific production system, for slitting, edging, and multi-strand oscillating, to computerize all flat rolled production.
For Sales, Rolled Metal Products benefits from the Order Status Desktop, which shows a comprehensive status of the customer order at a single glance. Since the slitting, edging, oscillate processing steps are being recorded in the warehouse, the Sales Department can see the item's status as it goes through each process – whether scheduled, in process, or complete.
STRATIX enables Rolled Metal Products to be more paperless through the use of STRATIX on-line Production Planning. From the production planning screen, multiple order items can be highlighted and grouped together to create a multi-step slitting and oscillate job. For slitting jobs, the planner can specify the arbor layout, OD breaks, as well as additional slitting specific functions such as run full or partial, slit and re-slit, and trim.
RMP also use the STRATIX narrow coil single and multi-strand production functions. Single strand functions are used for pancake-style packaging or when a single coil is oscillate wound. Multi-strand functions allow an intermediate coil to be slit and simultaneously oscillate wound onto multiple spools based on the number of 'pushes.' In either case, multiple coils can be butt welded to create larger coil or spool. When the order is entered, sales can specify the face width, maximum number of welds, and whether heats can be mixed.
Richard Paszko, Commercial Manager of Rolled Metal Products, comments, "The real-time shop floor data collection has provided an exact status of an order in production whether it is being picked, slit, or oscillate wound. This has also provided us with the ability to see the amount of coil that has been consumed at each step, and has ultimately benefited the customer in terms of the customer service RMP provides. Invera has been great to work with throughout the implementation process, with a hands-on approach and always willing to help."
RMP also implemented the STRATIX toll processing features for customer-owned metal products. These features include a streamlined Toll Order Entry function as well as specialized features for invoicing and reporting. With STRATIX, the customer can be billed at time of shipment or production, based on consumed or produced weight, or for any charges related to scrap and storage.
The on-line Shipping Planning function provides a comprehensive, multi-layer inquiry that summarizes orders by customer, delivery route, or shipping zone for better load consolidation. The shipping department can highlight orders and create a load with a single click.
The implementation of the metals ERP software solution STRATIX included sales, purchasing, receiving, inventory management, multi-step production, production scheduling, delivery and logistics planning, invoicing, and financials.
Tony Di Tomaso, Vice President of Customer Services at Invera Inc., added, "The RMP team and our Invera consultants worked together to implement new production processes in the warehouse. In addition to slitting and single and multi-strand oscillate functionality, RMP also uses wireless shop-floor functions and views all work orders on-line, eliminating the need for paper printed work instructions."
About Rolled Metal Products
Rolled Metal Products (RMP) is a flatrolled service center with locations in Alsip, IL, and Bensalem, PA. RMP carries a large selection of Stainless Steel, Nickel Alloys, Titanium, Aluminum and other Specialty Metals in coil form. RMP's capabilities include slitting, edging, and oscillate winding.
Their industry leading equipment includes fourteen slitters ranging from a 60" wide pancake slitting line to narrow width specialty slitting lines. This includes twelve edging and four multi-strand lines.
RMP also offer toll processing of various metals including: Stainless Steel, Nickel Alloys, Titanium, Aluminum, Brass, Copper, Carbon Steel, and other Specialty Metals. RMP has been one of the fastest growing toll processor/converter specialists in North America.
About Invera
Invera has been providing steel and metal service center software (ERP) and Internet metal systems for over 30 years. Invera is the largest software company dedicated exclusively to the steel and metal service center, metal distribution, steel stockholder, and metal processing industry. Their metal industry software products STRATIX and eSTELPLAN are used by more than 13,000 users at over 600 sites in the United States, Europe, Mexico, Canada, Dubai, South Africa and the Far East in over 14 countries.
For more information, contact Invera at (514) 925-8558 for North America, or +44 (0)7740-664007 for the UK and Europe, or visit http://www.invera.com.