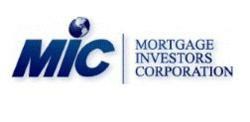 All of the people I dealt with were extremely helpful and courteous - Harold, TX
St. Petersburg, FL (PRWEB) December 04, 2013
Mortgage Investors Corporation (MIC) is pleased to announce the launch of their new company website: http://www.mortgageinvestors.com. The newly released site features a brand new design along with an improved user experience. Additional VA resources are now available, including a community page, current Customer Login page, and a section dedicated to providing Active VA News.
MIC has been serving veterans across America for the past 75 years. Their goal is and has always been to give back to military veterans in as many ways possible. Through financial assistance and active involvement in the VA community, MIC strives to be an organization that veterans can turn to for support. MIC is emphasizing their renewed focus in veteran's assistance by helping connect veterans and their families with useful and relevant community resources on their site.
Mortgage Investors Corporation is a VA Authorized Direct Lender that has provided veterans with financial assistance to help them maintain homeownership. On the new MIC Home Page, it states "Our goal is to provide our customers with top-notch customer service and act as their primary resource for accessing their VA mortgage refinance benefits." The testimonial page on their new site shows quotes that customers have submitted to them regarding their "top-notch" customer service.
Additional MIC testimonials include:
"My experience was wonderful. All staff was very helpful and had excellent customer service. Thank you!" - Amy, Colorado
"Great and convenient service. Pleasant, cheerful, and efficient STAFF." - Vera, North Carolina
"Thank you for saving us so much money" - Thomas and Faye, OK
"All of the people I dealt with were extremely helpful and courteous" - Harold, TX
Mortgage Investors Corporation has not only been deeply rooted in the mortgage banking business, but they are one of the largest contributors to the Veterans Airlift Command (VAC). VAC provides free air transportation to post 9/11 combat wounded veterans and their families through a network of volunteer aircraft owners and pilots. MIC is proud to serve as "Medal of Honor" title sponsors to "Hero Flight 2013" and "Hero Flight 2012," Veteran Airlift Command's annual fundraising galas.
To see the new MIC website, visit http://www.mortgageinvestors.com/. Details on Mortgage Investors and other members of the Veterans Airlift Command Advisory Board are available at http://www.veteransairlift.org/VACboard.htm.
About Mortgage Investors Corporation
Veteran owned and operated, Mortgage Investors Corporation (MIC) is a mortgage lender approved by the Department of Veteran Affairs to offer home loans designed specifically for the nation's military members and their families. MIC provides the latest news about the Armed Forces, updates on Veterans' issues, key military benefits as well as other beneficial resources to help strengthen the VA community.
Corporate Office:
Mortgage Investors Corporation
6090 Central Avenue
Saint Petersburg, Florida 33707
For general inquiries, call toll free (800) 891-6678 Mon – Fri 8:30 am to 5:00 pm EST
email: Info(at)mortgageInvestors(dot)com