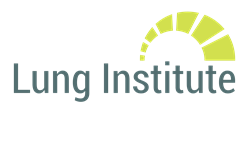 Tampa, Florida (PRWEB) December 04, 2013
For many patients with lung disease, traveling is something that they must carefully consider. Due to the oxygen-deficient environment of an airborne plane, sufferers often have more difficulty breathing than usual. This can be frightening when the sufferer feels as if he or she cannot breathe. As a result, many with lung disease choose to stay home for the holidays, or have family come to them instead.
This was the case for Gary Oberschlake, a pulmonary fibrosis sufferer from Tallahassee, Florida. Oberschlake not only wanted to breathe better, but also be able to easily visit his children and play with his grandchildren. To Oberschlake, and many sufferers of lung disease, spending quality time with family, especially over the holidays is extremely important.
Lung diseases like chronic obstructive pulmonary disease (COPD), emphysema, chronic bronchitis, and pulmonary fibrosis are a major cause of death around the world. COPD alone is categorized as the third leading cause of mortality in the United States and top five leading cause of death worldwide. The physical symptoms of lung disease, such as lethargy and shortness of breath are apparent hurdles for afflicted individuals, but it is the impact on sufferer's quality of life that takes a heavy toll on their overall wellbeing.
While visiting the Lung Institute in Tampa, FL, Oberschlake received two rounds of stem cell treatments, derived from his own body. At his follow-up interview Oberschlake reported that he is feeling considerably better. Upon being asked if traveling is going to be easier for him this season, Oberschlake responded, "Yes it is. In fact, we just got back yesterday from Saint George Island where we spent a whole week down there with family. I was able to go, I'm still using oxygen, but I'm able to do that now…I'm a lot better than I was last summer, that's for sure."
About Lung Institute
At Lung Institute (LI), we are changing the lives of hundreds of people across the nation through the innovative technology of regenerative medicine. We are committed to providing patients a more effective way to address pulmonary conditions and improve quality of life. Our physicians, through their designated practices, have gained worldwide recognition for the successful application of revolutionary minimally invasive stem cell therapies. With over a century of combined medical experience, our doctors have established a patient experience designed with the highest concern for patient safety and quality of care. For more information, visit our website at LungInstitute.com, like us on Facebook or call us today at 1-855-469-5864.