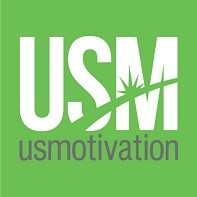 Site International is a valuable resource to our industry, and in 2014 will deliver even more research, grants and education opportunities... - USMotivation President Tina Weede
Atlanta, GA (PRWEB) December 05, 2013
USMotivation President Tina Weede has been named to the Site International Foundation's Board of Trustees for 2014.
The mission of the Site (Society of Incentive & Travel Executives) International Foundation is to enhance the awareness and effectiveness of motivational experiences and incentive travel, and to raise funds for research, trend analysis and educational programs that enhance the effectiveness of incentive and travel professionals.
"I am very excited to join this distinguished group of global travel and hospitality industry leaders in serving with Site International Foundation," Weede said. "Site International Foundation is a valuable resource to our industry, and in 2014 will deliver even more research, grants and education opportunities to Site chapters and members worldwide, as well as to the broader global business community."
Weede has an extensive background in performance improvement and recognition in both business-to-business and consumer marketing. She has designed, implemented and managed incentive programs of all sizes, providing wisdom through measurable results. She has been with USMotivation since 1990, and was named president in 2010.
She has been a member of Site since 2009. She is also a member of The Incentive Marketing Association (IMA) where she most recently served on the executive committee of the Performance Improvement Council, and also serves as Vice President on the board of directors of Recognition Professionals International.
For more information about the Site International Foundation, go to http://www.siteglobal.com
About USMotivation:
USMotivation is a full-service incentive marketing and recognition company that
designs and implements strategic incentive solutions to meet the performance
improvement needs of clients nationwide. USMotivation is the most award-winning
incentive company in the industry, with core services including incentive travel,
meetings and events, rewards and recognition, virtual solutions, creative services
and ROI Analytics. Visit http://www.usmotivation.com for more information.