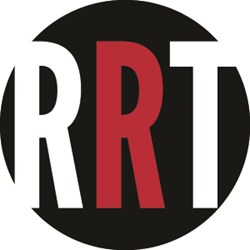 The results so far have been excellent, with increased revenues, higher customer satisfaction, and increased throughput at our restaurants.
San Diego, CA (PRWEB) December 04, 2013
Restaurant Revolution Technologies, Inc. (RRT) is pleased to announce that Habit Restaurants, LLC has implemented all 80 Habit Burger Grill locations with RRT's patent pending takeout order management solution which is supported by its fully integrated Call Center, Online & Mobile food ordering platforms. During the month of November, RRT processed and managed an average of over 450 telephone call-in takeout orders per day, and an average of 100 online/mobile orders per day. RRT's service has delivered a positive increase in Habit's overall sales revenue, more than doubling overall phone order sales and has favorably impacted operating costs by having RRT answer their incoming telephone order calls. By taking these calls and orders out of the restaurant, which accounted for close to 30,000 total calls for the month throughout Habit's 80 locations, RRT's turnkey solution allows the staff to focus their attention on their in-store customers, which helps them to continue to provide top shelf service while now having the capability to forge stronger relationships and improve brand loyalty with their takeout customers. With RRT's direct integration into Habit's point of sale system, this results in a seamless and very efficient process. The takeout ordering process has long been an issue within the industry and at times a challenging experience for customers, and now with the innovative, state-of-art solution provided by RRT, Habit is effectively addressing this area of their operations and is seeing very positive results in regards to increased sales, profits and customer satisfaction.
"We thoroughly analyzed the various competitors in this exciting, fast growing niche within the restaurant industry," stated Mike Mirkil, VP of Marketing for The Habit Burger Grill. "What we found was there were not many, if any, companies besides RRT that offered one, fully integrated, end-to-end solution. RRT was our clear choice to be an important partner for us to build this aspect of our operations. The results so far have been excellent, with increased revenues, higher customer satisfaction, and increased throughput at our restaurants. The feedback we are hearing from our customers has been very positive. RRT has proven to be an important strategic partner for Habit as we continue to grow the company."
"We are pleased with the success The Habit Burger Grill is getting from RRT and that their customers are happy with the level of service they get from placing a takeout order via phone, online or mobile," said David Schofield, CEO at RRT. "This engagement demonstrates our capabilities, our deep understanding of the issues within the industry, and allows us to provide our operational expertise using innovative technology for takeout order processing and management, providing positive results in many different areas. The Habit organization has proven to be an innovative partner, with an excellent strategic focus. We look forward to our continuing partnership and delivering long term value to The Habit Burger Grill restaurant chain and its customers."
Restaurant Revolution Technologies, Inc. (RRT) provides popular restaurant chains nationwide an easy-to-implement solution that enables restaurant operators to offer their takeout customers with a consistently professional and delightful ordering experience where the customer rarely waits on hold, speaks to a friendly and knowledgeable menu expert, and can be confident that the order is accurate. This turnkey, patent-pending takeout order management system provides a very positive ROI by reducing operational costs, while increasing the number of orders and improving profits by leveraging the feature rich call center, online & mobile ordering platforms which are integrated with top POS systems that service a majority of restaurant's nationally. http://www.rrtusa.com
The Habit Burger Grill serves char-grilled burgers made from 100% fresh ground beef and also signature sandwiches and fresh, hand-made salads along with tasty sides, shakes and malts. With Charburgers starting at just $2.95, The Habit offers every day value with great service to go along with great-tasting, high quality food. The Habit opened in 1969 in Santa Barbara, California and through hard work and dedication has grown to over 80 locations throughout California, Arizona and Utah. http://www.habitburger.com