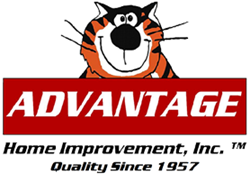 We want our customers to make the most out of their sunroom by enjoying the sunshine year round.
Nashville, Tenn (PRWEB) December 10, 2013
Many people typically think of sunrooms as rooms used mainly in the summer. But, in actuality, most people use their sunrooms more in the winter as a way to get in a daily dose of sunshine during the cold winter days. The specialists at Advantage Home Improvement shed some light on why this winter is the best time to start a sunroom addition or remodel to any home.
A sunroom might seem like a summer project to some, but by starting early in the fall season, the room can be finished in time to enjoy it during the cold weather. Advantage Home Improvement makes it even easier to begin a remodel or addition by offering a five percent discount off the entire contract price for the months of November through February.
"We want to remind people that home remodel or renovation projects are just as common in the wintertime as they are in the summer," said Advantage's CEO, Joe Orange. "We want our customers to make the most out of their sunroom by enjoying the sunshine year round."
Adding a sunroom to a home comes with many major advantages. For one, it can reduce a home's energy bill significantly with the use of natural light. By beginning a sunroom repair or remodel now, you can experience this decrease in cost come spring.
Moreover, sunrooms are a great place to spend time with friends and family during the winter season. They create a warm and cozy atmosphere that is ideal for gatherings during the holidays.
Don't wait until it's too late to make this improvement. Take advantage of the five percent discount and begin a project today.
About Advantage Home Improvement
A leading home improvement and remodeling contractor, Advantage Home Improvement offers professional grade services for Nashville, Murfreesboro, Franklin and the surrounding areas. From commercial and residential roofing to kitchen and bath remodeling, Advantage Home Improvement is a proven contractor that can handle a wide range of projects. All of their work is guaranteed by an industry leading workmanship warranty. Founded in 1957, AHI has built a solid reputation over the past 50 years producing superior workmanship and using quality materials.