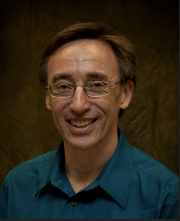 Pittsburgh, PA and Birmingham, AL (PRWEB) December 05, 2013
Malcovery Security, the leader in delivering actionable intelligence that can be applied to neutralize email-based threats such as phishing, spam and malware, will be offering a webinar titled, "State of Cybersecurity: A Look Back at 2013 and What to Expect in 2014," on December 12, 2013 at 1:00p.m. EDT.
Register here: http://info.malcovery.com/state-of-cybersecurity-2013
Click to Tweet: Webinar: State of Cybersecurity: A Look Back at 2013 and What to Expect in 2014@Malcovery:
In this informative webinar, Gary Warner, Malcovery's Chief Technologist, Co-Founder, and a world-renowned researcher and speaker on the subject of catching cyber criminals, will discuss what happened in security in 2013, and more interesting, what to expect n 2014. Gary was featured two national television programs this year:
1.) NBC's Rock Center http://www.nbcnews.com/video/rock-center/46815636
2.) CNBC's American Greed
http://video.cnbc.com/gallery/?play=1&video=3000213289
Mr. Warner is a seven-time Microsoft Most Valuable Professional (MVP), and is the visionary, inventor, as well as patent holder, for much of the technology that drives the Malcovery solutions.
In addition to his Malcovery role, he remains the Director of Research in Computer Forensics at the University of Alabama at Birmingham (UAB). In this role, which brings together the Computer and Information Science department with the Justice Science department, he is doing research that helps law enforcement and other security professionals identify, apprehend, prosecute, and convict cybercriminals, and spreads information to victims and potential victims about cybercrime issues.
Malcovery's solutions are based on technology developed at the University of Alabama at Birmingham (UAB) and covered by three awarded patents and one pending patent exclusively licensed by Malcovery. All of Malcovery's technology is focused on cyber attacks that originate in email-based threats. The Company delivers actionable cyber intelligence and forensic analysis through both software and services that target cyber criminals and their activities to stop current attacks and prevent future ones. This unique actionable intelligence enables identification of the 'root sources" of cybercrime attacks (servers, perpetrators, locations, etc.), provides rich intelligence information about cross-brand and targeted attacks, and gives advanced notification of emerging e-mail based threats
Malcovery was launched in early 2013 as a result of an exclusive, worldwide license from the University of Alabama at Birmingham (UAB), and based on research in cyber forensics conducted at the Center for Information Assurance and Joint Forensics Research (CIA|JFR) at UAB. Malcovery has quickly gained commercial success with enterprise customers such as eBay, Facebook, Visa, IBM, LinkedIn, Citi, Assurant, and others. Key partners and resellers include IBM, Agari, Internet Identity (IID), PPMA, and Bishop Technologies.
About Malcovery
Malcovery Security is the leading provider of actionable cyber security intelligence and forensic analysis about email-based threats (phishing, spam and malware), delivered through software and services, that identifies, prioritizes and targets cybercriminal activities and provides effective countermeasures.
The company's patented and patent-pending technology provides the ability to identify the root sources of cybercrime attacks (servers, perpetrators, locations, etc.), delivering rich actionable intelligence information about cross-brand attacks and targeted attacks, as well as advanced notification of emerging email-based threats.
Unlike services that serve only as a reactive response to these attacks today—services that simply address the symptoms but cannot provide the intelligence to actually stop the cybercriminal and their activities—Malcovery Security's solutions provide the unique intelligence required to respond effectively to attacks on customers' brands, to disrupt email-based threats on an organization.
Malcovery Security has offices in Pittsburgh, PA and Birmingham, AL. For more information, please visit http://www.Malcovery.com or connect with Malcovery on Facebook (facebook.com/malcovery), Twitter (@malcovery), and LinkedIn (http://www.linkedin.com/company/malcovery-security).
Editor's Note: Malcovery® is a registered trademark. 'Identify the Source. Stop the Threat' TM is a trademark of Malcovery Security, LLC. All other trademarks mentioned herein are the protected properties of their respective owners.