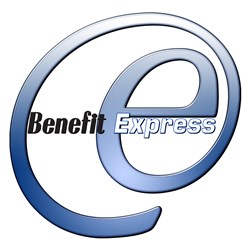 We strive not only to offer state of the art technology around legislative changes but we also continually offer free educational webinars that detail recent legislative updates regarding ACA guidance and Health Care Reform changes.
Schaumburg, IL (PRWEB) December 04, 2013
Benefit Express Services, LLC, a leader in providing benefits administration services for large, medium, and small organizations, has announced that it has released an automated solution to ease the administrative burden of Healthcare Reform and aid in the management of the Affordable Care Act (ACA) requirements. Benefit Express' solutions are flexible and nimble enough to be able to make quick and effective updates, staying in tune with legislative information as it is released. Benefit Express strives to keep their clients up to date with the ACA through technology, excellent communication, customer service and highly effective specialty services.
All of Benefit Express' solutions help ease the burden of Healthcare Reform. Solutions geared towards aiding clients with ACA compliance include flexible date-driven benefits enrollment administration, extensive reporting capabilities, cost tracking services, hours worked calculations, and a customer care center, among others.
Benefit Express' Hours Tracking Services include:

Tracking and determination of eligibility for a client through actual hours worked data.
Ability to provide exception reports, which will focus attention on employees whose actual hours worked do not match expectations based on FT/PT classification from the client.
Reports that can be used to further communicate the effect on benefit eligibility with supervisors and employees.
Benefit Express' Cost Tracking Services Include:
Ability to provide accurate tracking and reporting of affordable care (9.5% of annual earnings) at an individual level, from client provided W-2 earnings.
Benefit Express will calculate a monthly premium based on part-time staff working 130 hours per month. This will translate into an hourly rate and employees are charged that rate per hours worked each week. The rate will be used to automatically pro-rate premiums as earnings change, so they don't exceed 9.5%. Premiums will automatically stop when they hit 1560 hours, having fulfilled the annual premium associated with that benefit.
Maria Bradley, President and Founder of Benefit Express, "We strive not only to offer state of the art technology around legislative changes but we also continually offer free educational webinars that detail recent legislative updates regarding ACA guidance and Health Care Reform changes. These webinars give everyone who attends, the chance to stay informed and educated so they can relay the information back to their employees and ensure compliance."