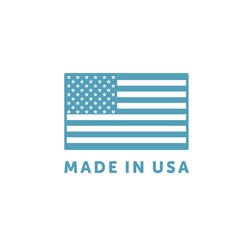 In addition to substantially improving our margins and our product quality, we also found improvements in less obvious areas, including cash conversion cycle, accelerated innovation, and improved customer experience.
Novato, CA (PRWEB) December 04, 2013
Novato, CA-based ETwater, the leader in smart irrigation control and water management solutions, today announced its CEO Pat McIntyre and Managing Director Mark Coopersmith will lead a presentation on the multiple benefits of reshoring manufacturing to the U.S. at the Reinvesting in American Manufacturing conference, taking place December 4-5 in Houston, TX. The conference, produced by The Institute for International Research, was designed to help manufacturing executives prepare for disruptive changes to supply chain, investing in new facilities, transforming infrastructure and adopting new technologies in order to stay competitive.
The first factor considered by ETwater when evaluating the decision to reshore was financial. With a 6,000 mile supply chain, rising labor costs in Asia, rising transportation costs, and shifting exchange rates, an assessment was made on what could be accomplished for each dollar spent if manufacturing was moved to a local partner. Financial highlights:

Improved margins, especially when incorporating all savings
More than doubled billings while keeping headcount flat
Much-improved cash conversion cycle
Reduced inventory balance
In addition to the financial benefits, other benefits realized as a result of reshoring include improved product quality, faster pace of innovation, collaboration in design and manufacturing engineering, and an improved customer experience including faster turnaround. According to CEO Pat McIntyre, "We took a close look at how re-shoring could provide us with a competitive advantage in the U.S. market. We then partnered with a local manufacturing plant interested in a collaborative relationship. We have found that this collaboration results not only in innovative products with improved quality, but also in improved production cycle time and faster fulfillment to customers. These factors have all provided us with a competitive advantage in our sector."
Managing Director Mark Coopersmith, also a UC Berkeley Professor who teaches innovation and entrepreneurship, sums up the benefits: "When we made the decision to move our manufacturing from Asia back to the U.S. a couple of years ago, in addition to substantially improving our margins and our product quality, we also found improvements in less obvious areas, including cash conversion cycle, accelerated innovation, and improved customer experience. These are what we call the Multiple Bottom Lines of Reshoring, with multiple benefits to our company and to our customers. Looking ahead, we see our competitive advantage growing as we come out of our most explosive growth year to date, with plans to continue growth and product innovation."
For more information about the Reinvesting in American Manufacturing conference, please visit http://www.iirusa.com/AmericanManufacturing/home.xml.
About Mark Coopersmith
Mark has spent more than two decades building businesses ranging from VC-backed ventures through global corporations. Previously he led the $300mm Global Technology Brands group at Newell Rubbermaid, co-founded and built a $150mm division for Sony, and was the founding CEO of pioneer online payments company WebOrder (now Motorola). Earlier in his career he was a strategy and M&A consultant with Ernst & Young, and as Managing Director of the Argonauts Group his advisory clients have included Intel, DirecTV, T Rowe Price and Sony. Mark is on the faculty at UC Berkeley's Haas School of Business where he teaches Entrepreneurship and mentors many aspiring entrepreneurs. He is an alumnus of UC Berkeley, where he earned his B.A. and MBA degrees. He began working with ETwater in 2009. Follow him on Twitter @MarkCoopersmith.
About Pat McIntyre
With over 25 years of expertise in international business development, acquisitions and mergers and high leverage capitalization management, Pat McIntyre joined ETwater as Chairman and CEO in 2009, bringing his experience in operating management and financial restructuring of early stage and highly leveraged growth companies. Pat has served companies in the consumer products, food ingredients, bio-energy, consumer electronics and satellite telecommunication industries. He has been involved in the acquisitions, capitalization and operating transitions of more than 15 companies in his career in North America, Asia, Australia and Europe. Pat serves as a Director for Globalstar, Inc. a Nasdaq listed company (GSAT), is the Chairman of Big Fish America, LLC, a private-equity investment company and serves on various advisory boards of privately held companies. He has an MBA in Business Economics from the University of Southern California and a BA in Corporate Finance from California State University at Long Beach.
About ETwater
ETwater is redefining smart irrigation for large scale landscapes with a full range of patented solutions for new installations and irrigation system retrofits. The company's innovative products integrate local weather data with cellular smart controllers to create and implement optimal daily watering schedules, producing water savings of 20-50%. The powerful, web-based ETwaterManagerTM aggregates key data from multiple sites, enables real-time management from any computer, tablet or smart phone, and delivers significant savings of water, time, money, and labor. ETwater is a private company based in Novato, CA, and manufactures in the U.S. For more information, please visit http://www.etwater.com.