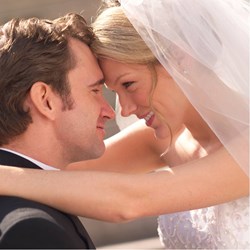 Not only for improving a patient's health and confidence, vein disease treatment indirectly benefits a person's relationships through greater well-being.
Chicago, IL (PRWEB) December 10, 2013
Chicago Vein Care Center announces the publication that outlines several ways vein disease treatments may improve the marriages or relationships of patients. According to the Chicago, IL vein center, residents who suffer from the embarrassment of spider and varicose veins can have them easily removed by one of several and effective modern treatment options.
According to Dr. Ramon Castro, the medical director of the Chicago vein treatment center, spider and varicose veins are not merely the cosmetic concern of a few unlucky individuals. "Many of the 30 million Americans who live with spider and varicose veins do so without complication, but there are many people in this group who suffer from further symptoms of vein disease, such as pain, swelling, skin discoloration, tightness or ulcers." Patients with these symptoms should seek treatment from a trusted vein clinic in Chicago.
The center hopes the information it puts forth in this new article will expand the public's view on the far-reaching implications of vein disease beyond physical health and into the emotional realm. Patients seeking more information on vein disease treatments and venous health can find it on the center's website at: http://www.yourveinexpert.com/chicago-vascular-doctor-reveals-surprising-ways-vein-disease-treatment-can-improve-marriage-relationship/
Varicose Vein Treatment Options
Varicose veins and spider veins affect over 30 million people in the United States. Varicose veins are twisted, rope-like veins on the surface of the skin that may bulge and are usually bluish in color. Spider veins are small, web-like veins that appear reddish on the surface of the skin. Men and women suffer from varicose veins and spider veins, but women are more likely to have them.
The newest treatments for varicose veins and spider veins have a lot going for them. Endovenous laser treatment, sclerotherapy, radio frequency ablation and microphlebectomy are all minimally invasive treatments that can be performed in a vein specialist's office in about an hour. This means minimal downtime for the patient, few side effects, and terrific results.
About Chicago Vein Care Center
Chicago Vein Care Center in Chicago, IL is a leader in providing comprehensive care and treatment for all types of vein disease. The center strives to provide patients with customized vein treatments, using safe and effective noninvasive and minimally invasive therapies. The highly trained medical staff has extensive knowledge and expertise treating vein disorders such as varicose veins and spider veins. The center's chief vein specialist is a leading expert in the treatment of vein disorders using today's advanced technologies, and is a respected provider of superior patient care for the full range of vein conditions.
Tel. (773) 295-2101