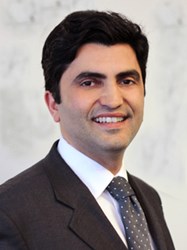 Botulism is a terrible disease that is caused by the Clostridium botulinum bacteria.
Beverly Hills, CA (PRWEB) December 31, 2013
In an article published October 18, 2013 on The Daily Beast, it is said that scientists have recently discovered the most potent form of botulinum toxin to date, a strain known as "strain H." Babak Azizzadeh, MD, FACS, renowned facial plastic surgeon in Beverly Hills, says that while the toxin can cause harm in certain forms, patients seeking Botox Cosmetic from experienced injectors need not worry.
"Botulism is a terrible disease that is caused by the Clostridium botulinum bacteria. And while there are stories out there of people getting Botox injections and experiencing botulism, these cases are almost always the result of an inexperienced, unlicensed injector injecting a substance that is not approved for cosmetic use," explained Dr. Babak Azizzadeh.
In fact, the article details the story of a couple that went to a doctor for Botox injections, only to become completely paralyzed by botulism. Not surprisingly, the doctor they went to had used a cheap brand of the toxin that was far too potent and not approved for use in humans. Dr. Azizzadeh stresses the importance of doing plenty of research on your doctor before ever getting an injectable treatment.
"Botox Cosmetic injections are quite safe when performed by a highly trained, licensed medical professional. Many patients run into trouble when they seek bargain treatments. A bargain Botox treatment that sounds too good to be true should be the first clue that the product they are using is likely not of the highest quality. Only get treatment from a medical practice that can verify their training and product source," advised Dr. Azizzadeh.
Dr. Babak Azizzadeh is a highly respected facial plastic surgeon in Beverly Hills. At his practice, Botox injections are only performed by a highly trained expert injector. Jodi Slavica, RN, is the skincare expert at the CENTER for Advanced Facial Plastic Surgery and expert Botox injector and she seconds Dr. Azizzadeh's advice.
"I commonly hear patients looking for facial rejuvenation express concerns over Botox because of stories they have heard. I can assure them that we only use the highest quality products that have been proven safe and effective when injected by an expert," said Nurse Jodi Slavica.
Dr. Azizzadeh is the author of five bestselling books, including the popular consumer guidebook "Beverly Hills Beauty Secrets." He was recognized as a Beauty Expert in 2012, and has been featured in popular media outlets such as Entertainment Tonight, The Doctors, LA Times and theNY Times. Dr. Azizzadeh serves on the Physician Advisory Board of Sanofi-Aventis, Mysoscience, Mentor, and SkinMedica, and was awarded the RealSelf Top Botox Experts Award in 2011.
To learn more about Botox injections, contact the CENTER for Advanced Facial Plastic Surgery at(310) 657-2203.