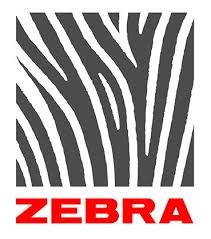 Edison, NJ (PRWEB) December 04, 2013
Zebra Pen Corp., a global leader in the writing instrument industry and marketer of category leading products such as the F-301 Steel Barreled Ballpoint Pen and Z-Grip - the industries top selling retractable ballpoint, is excited to announce an innovation in its Gel Pen offering – Sarasa™ with its evolutionary Rapid Dry Ink (RDI) technology. In combining its proprietary RDI technology with ultra-glide performance and a choice of 14 vibrant colors, Zebra has designed the new Sarasa™ RDI for those creative and expressive personalities, with an additional focus on the forgotten left-hander who would prefer to keep the ink on the paper and not on their hands.
"It's easy to view a pen as a simple, utilitarian tool or to assume that all pens are essentially created equal," said Ken Newman, Director of Marketing for Zebra Pen Corp. "The fact is, every writing instrument is a tool for self-expression and people choose their pens based on a very specific, very personal set of criteria. Left-handers want a pen with ink that doesn't smudge when they trail the heel of their hand across the paper, for example. And the creatively-inclined are always looking for writing instruments that allow them to be more bold and expressive. The new Sarasa™ RDI line was designed specifically for those consumers."
At the heart of the new Sarasa™ RDI line is Zebra's proprietary RDI technology, which ensures that the ink is dry less than a second after being applied to most surfaces. Sarasa's 0.7mm point delivers a smooth, scratch-free writing experience while the secure metal clip and ridged rubber grip provide maximum balance, control and comfort while creating. Available in 14 vibrant colors including black, blue, red, kelly green, mahogany, cobalt, violet, pink, fuchsia and orange, the Sarasa™ RDI will be available in December at an MSRP of $1.64.
A worldwide leader in the design and development of quality writing instruments, Zebra Pen is dedicated to ensuring that each of its products provides the ultimate writing experience for everyone, whether at school, home or in the workplace. Zebra Pen prides itself on developing innovative, user-friendly and quality writing products at a great value.
Zebra Pen products can be found in major retail locations including Staples, Office Max, Office Depot, Walmart, K-Mart, independent office supply and stationery stores, discount chains, food and drug retailers and wholesale clubs. For more information on Zebra Pen products, programs and promotions, visit http://www.zebrapen.com.
About Zebra Pen Corporation
Zebra Pen Corporation was founded in New York in August 1982 as an independent corporation wholly owned by Zebra Co., Ltd., of Tokyo, Japan. A New Jersey based writing instrument manufacturer, Zebra Pen Corporation's mission is to distribute products that are of the highest quality, providing value to the customer and meeting their overall writing needs with a wide variety of writing instruments. Zebra Pen Corporation offers a full line of writing instruments including ball point pens, gel pens, roller ball pens, mechanical pencils, and highlighters. Today, with 111 years of excellence behind them, Zebra Pen Corporation is leading the way with a wide range of quality writing products. For more information, visit http://www.zebrapen.com.
###