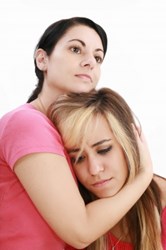 I read this book with a hunger for knowledge, but came out with that and something more- a feeling of positive self worth.
Minneapolis, Minnesota (PRWEB) December 05, 2013
Many self-help books on the market today have an agenda, especially when it comes to books about relationships. Christian books are almost always slanted towards saving the marriage, regardless of how abusive it may be. Books written by psychologists are often heavy on terminology, but light on providing hope and guidance to women breaking under the stress of an emotionally abusive relationship.
"Emotional Assault: Recognizing an Abusive Partner's Bag of Tricks" is unique in that the author has no agenda and nothing to prove. She simply shares her own experiences in how she came to see her former husband's behavior as abusive. Before this happened, she suffered from severe depression, guilt, and anxiety. These problems were made worse by the fact that her ex-husband seemed like such a good person to everyone else. This is a phenomenon that many of Kroulik's readers can relate to, which in turn makes her recognizable as a compassionate friend.
Kindle Download Product Details
File Size: 352 KB
Simultaneous Device Usage: Unlimited
Sold by: Amazon Digital Services, Inc.
ASIN: B00DJE9YTM
Text-to-Speech: Enabled
Lending: Enabled
Book available for free download for Amazon Prime members.
Paperback Product Details
76 pages
Product Dimensions: 0.2 x 6 x 9 inches
Shipping Weight: 5 ounces
Average Customer Review: (21) 5-star ratings, (6) 4-star ratings, (2) 3-star ratings
ISBN-10: 1482704897
ISBN-13: 978-1482704891
About the Author: "Emotional Assault: Recognizing an Abusive Partner's Bag of Tricks" is Lisa Kroulik's first published book. Ms. Kroulik is passionate about helping others recognize and take a stand against abusive behavior. She also works as an online copywriter and has produced 10,000 articles written towards search engine optimization since 2011. She is available to help new clients with their online content needs.