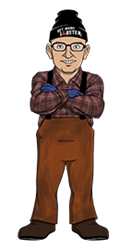 Yet as the "Age of More" builds momentum in our society, business owners naturally jump on the bandwagon to get their share, especially during the retail high season.
(PRWEB) December 04, 2013
During the furor and chaos of the retail high season, business owners know that if they ask more from their employees without any regard for the impact the "more" will have on their well-being, the company is likely to receive less than adequate performance.
In addition, people are pretty stretched in their lives as it is. Many have children and elderly parents to feed, dress and transport. Some are trying to better themselves by taking on extra work, classes and volunteering, while others are spending hours in a car just to commute to work and back home again every day. When asked for more, they're forced into overdrive, which often means taking necessary shortcuts, a lack of rest, and ultimately colorless attitudes induced by disheartened spirits.
Yet as the "Age of More" builds momentum in our society, business owners naturally jump on the bandwagon to get their share, especially during the retail high season. There's very little evidence of an explicit expectation from employers that workers spend more time in the office, rather the expectation is to accomplish more, which ultimately leads to more time spent in the office to fulfill the expectations.
However, there is evidence around the globe that sheds light on what "more" really means in the workplace. The Economist reports that the Greeks are some of the most hardworking people in the world, averaging 2,000 hours of work per year. In contrast, Germans fall short, averaging 1,400 hours of work per year. To some, a natural assumption would be that the Greeks are more productive. But the expected concrete benefits of more don't play out in this scenario; the Germans dominate in productivity, coming in at 70 percent higher than the Greeks. So, what's best?
"I emphasize the word "best" because as a business owner I know that if I want the most out of my employees, I have to give them my best if I'm to receive theirs—and, after all, that's really what I need and want for them and my company," says Mark Murrell, founder and CEO of GetMaineLobster.com.
As businesspeople, these busy times require everyone to be on their games—industrious and diligent. Everyone has more to fear from sloppy work and cranky customer service than from a few minutes or hours shaved off the work day to allow for office banter, more family time, and outside doctor's appointments. Most business owners behave somewhat compassionately when it comes to their employees, pausing each day for a moment or two to consider the ramifications of what is asked in order to get what is needed for the business. But it's easy to slip into a tunnel vision mode as the pace picks up over the holidays.
"There are a few basic principles I've taken to heart in my years of managing business and people that seem to elevate enthusiasm among my employees, bond the team and spawn the kind of attitudes we all, including customers, gravitate toward," says Murrell. "Know your mission and vision for your company over the holiday season and be sure your team knows it and buys into it. Build trust among your teammates by speaking openly, investing in them by making sure you touch base with each member of your team regularly; do what you say you're going to do. Also, make a point to check in with employees from time to time and really listen to them; let them know when you recognize good work and when you have concerns. Likewise, be invested in everyone's success and make sure everyone else is invested in other team members' success. Equally as important, make coming to work fun by creating a team environment. Take the job seriously, not yourself, and balance your leadership with authority and a good sense of humor."
"Here is an example of what my employees receive from me when they begin working with GetMaineLobster.com. I believe I get the best from all of them!
What you should expect working at GML.com?

Jeans and flip flops dress code
Unlimited joke telling
A piece of the pie when we make it BIG
A boss that will support you with crushing the deadlines or anything else, teach you how to work, juggle and chew gum at the same time, and can multi-task like Tom Cruise in Cocktail
What do I expect from you, GetMaineLobster.com employees?
Committed workaholics who are so bright, people have to wear sunglasses when they walk into a room
Rabbit hole scouts who know how to avoid them
Self-motivators who already did it yesterday and know the difference between time spent wisely and a waste of time
Cool, calm and collected like Clint Eastwood, flexible and unfettered like Kramer in Seinfeld, and totally-got-your-act-together like Bond…James Bond."
About GetMaineLobster.com
GetMaineLobster.com, a division of Black Point Seafood and Black Point Gourmet, hand-selects the finest Maine lobster, seafood and beef products for convenient distribution throughout the United States. Their passion is to make fresh, quality seafood readily available to customers across the country, which is why they buy from only the most trusted, well-established suppliers to ensure that they receive the finest products available.
GetMaineLobster.com was selected out of the more than four million small American businesses served by Chase bank to represent its new Platinum Business Checking product for its 2013 national advertising campaign.