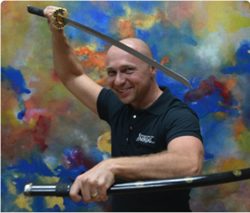 Conversion rate optimization can produce huge improvements in online marketing campaigns.
San Diego, CA (PRWEB) December 05, 2013
SiteTuners, a leading conversion rate optimization firm that founded the international Conversion Conference event series, today launched a free online directory of conversion rate optimization resources. The Conversion Ninja Toolbox offers marketers a comprehensive list of tools, technologies, and services for website conversion optimization.
Tim Ash, the CEO and co-founder of SiteTuners as well as the author of the bestselling Landing Page Optimization book, said, "Conversion rate optimization can produce huge improvements in online marketing campaigns. The question is not whether you should do it, but rather how. Our team of experts at SiteTuners was in a unique position to see all parts of the conversion ecosystem and put together a comprehensive resource for other online marketers."
ConversionNinjaToolbox.com is absolutely free to access and no registration is required. The site is broken down into five categories that mirror the website development and optimization phases:

Create – Marketers will find tools for wire-framing, content development, landing page development and more.
Diagnose – Marketers can identify their biggest areas for improvement with tools that assess their site's performance and usability and help understand how visitors see their site.
Engage – Marketers can take their efforts to the next level with tools for abandonment recovery, personalization and interaction.
Test & Improve – Any site with enough traffic should be testing. Marketers will find tools for large enterprise site testing, as well as no-cost tools available for smaller sites. Plus a list of conversion optimization experts to help them put it all together.
Learn – The discipline of conversion optimization is changing rapidly. Marketers can stay on top of their game with this listing of books, resources, conferences and more.
SiteTuners' Conversion Ninja Toolbox also allows visitors to rate and comment on the resources that they've used, and to read the reviews of others. It covers free, inexpensive, and enterprise-level tools.
About SiteTuners
SiteTuners is a conversion rate optimization firm that works with companies to improve online conversion rates. The company's mission is to influence your website visitors to take the desired action.
Established in 2002, SiteTuners was one of the first companies to focus exclusively on landing page testing and tuning services, and is still considered a pioneer in the field. SiteTuners' CEO and co-founder Tim Ash is frequently invited to share his expertise and knowledge at industry conferences and in trade publications.
Since its founding, more than 1,250 companies worldwide have turned to SiteTuners to improve the performance of their online marketing programs. From landing page diagnostic services like the affordable Express Review, to full site conversion makeovers and test plan development, SiteTuners continues to be the consultancy of choice for organizations seeking the very best in conversion rate optimization services.
Thought Leadership & Innovation
SiteTuners' industry-leading team is committed to expanding the adoption of conversion rate optimization techniques among marketers and others responsible for online initiatives. In addition to providing consulting services, SiteTuners has advanced the field by founding the international Conversion Conference and by offering an affordable heat-mapping tool called AttentionWizard.
Conversion Conference is the only worldwide event series focused exclusively on website conversion rate optimization. The two day event attracts professionals in marketing and advertising, online/internet marketing, e-commerce, web design, web usability, landing page optimization and conversion rate optimization, as well as CEOs of small and medium sized internet-based businesses. Three US events and three European events are scheduled each year. To learn more about Conversion Conference, click here.
AttentionWizard is an instant website heat-mapping tool that uses a proprietary eye pattern software algorithm to predict where visual attention will fall on a web page. It works on live pages as well as design mockups through a simple web-based application that can instantly analyze an uploaded screenshot and produce an attention prediction heat-map prediction for the page. To learn more about AttentionWizard, click here.