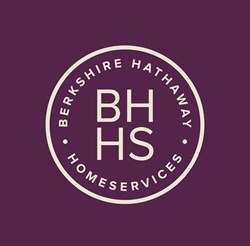 We are honored to have been selected by Berkshire Hathaway HomeServices to be rebranded under this globally recognized leader. - Verani Realty President Margherita Verani
Londonderry, N.H. (PRWEB) December 06, 2013
New Hampshire real estate leader, Verani Realty, announced today that they had been selected by real estate brokerage franchisee network Berkshire Hathaway HomeServices to join their new global brand on January 22, 2014 as Berkshire Hathaway Verani Realty.
With a vision to be the most recognized and most highly respected homeownership and commercial services brand in the United States and worldwide, the Berkshire Hathaway HomeServices brand will provide Verani Realty with services and support on a local and global basis. Verani Realty has 400 agents servicing New Hampshire, Massachusetts and Maine.
"For 47 years our passion has always been to provide exceptional service to our local customers, but the industry continues to become more globalized with buyers not only coming in regionally and nationally but internationally as well," Verani Realty Senior Vice President Giovanni Verani said. "In today's market, it is critically important to be associated with a strong domestic and global brand that will benefit from these changing dynamics."
The Berkshire Hathaway HomeServices brand will provide Verani with new, ultra-modern services to offer its clients in the New England area. These services include:
1. Buyer and seller access to some of the most powerful consumer tools available in real estate today.
2. A new line of sophisticated home services under the Berkshire Hathaway HomeServices Luxury Collection.
3. A highly recognized brand to service the commercial real estate market.
4. Dynamic tools designed for agents to attract, connect and communicate with their customers.
"We are honored to have been selected by Berkshire Hathaway HomeServices to be rebranded under this globally recognized leader," said Verani Realty President Margherita Verani.
About Berkshire Hathaway HomeServices: Berkshire Hathaway HomeServices is a brand-new real estate brokerage franchisee network built for a new era in residential real estate. The brand, among the few organizations entrusted to use the world-renowned Berkshire Hathaway name, brings to the real estate market a definitive mark of stability, strength, quality and innovation. Our franchisees are refreshingly real, whether they're operating in the high-end residential markets, in entry-level neighborhoods, in commercial real estate, or in the middle-class, middle-market communities that are integral to society. Berkshire Hathaway is a worldwide holding company based in Omaha, Nebr. Its chairman and CEO is Warren Buffett, often referred to as the "Oracle of Omaha," who, according to Time magazine's ranking, is among the world's most influential people. Berkshire Hathaway is the No. 1 company in Barron's 2013 ranking of the world's 100 most respected companies; it ranks at No. 8 in Fortune magazine's 50 Most Admired Companies survey; and is No. 18 in Harris Interactive's reputation study of the 60 Most Visible Companies. Good to know.™
About Verani Realty:
As a family-owned business since 1967, Verani Realty has 400 agents servicing the needs of buyers and sellers in New Hampshire, Maine and Northern Massachusetts. With its flagship website, http://www.verani.com, as well as a wide range of offices, Verani Realty continues to be the clear destination of choice for consumers and real estate professionals looking for a brand that offers exceptional service, knowledge and tools to make the process of buying or selling a home easier. Verani Realty, currently Prudential Verani Realty, will be fully transitioning to Berkshire Hathaway Verani Realty effective January 22, 2014.