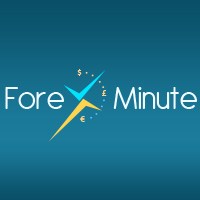 Talking about the Forex news widget, Jonathan Millet, the CEO of ForexMinute says, "When traders are trading foreign exchange, they need to know what is happening in foreign exchange."
London, UK (PRWEB) December 05, 2013
Forex news plays a vital role in trading for traders and all brokerage firms are expected to provide it to them which they can do with the Forex news widget. Talking about the Forex news widget, Jonathan Millet, the CEO of ForexMinute says, "When traders are trading foreign exchange, they need to know what is happening in foreign exchange."
He also added that his organization is providing the latest Forex news collected from around the world. His effort always is to provide Forex news and analysis that can help traders do meaningful trading and make a lot of money. ForexMinute in a very short span of time has carved a niche for its news services including of Bitcoin news.
Select the right Forex News Widget
Brokerage firms may come across with a labyrinth of Forex news widget; however, selecting the right one only can help them and their customers. Website and blog owners too can install Forex news widget without much hassle.
A source from ForexMinute says that apart from the latest brokers' reviews and Forex news, his portal also brings the latest Bitcoin news which helps traders trade the digital currency competitive and get better returns.
Bitcoin has caught the attention of traders as it is a trading asset that assured higher returns than other trading assets. In fact, this year so far, there has been significant fall in the prices of almost all commodities; Bitcoin is bound to become preferred among traders.
The online portal also brings a range of Forex tools like the economic calendar, real time forex quotes, exchange rates tool, profit & loss calculator, etc.
About ForexMinute.com
ForexMinute, the world's leading Forex news and views portal, has become a one-stop solution provider for Forex traders and brokers as well as Bitcoins news. It provides all the required tools to individuals to become a professional Forex trader. Also, it helps Forex brokers provide high-end user-friendly trading experience to traders with an array of resources e.g. financial news by the minute, fundamental analysis, technical analysis, Forex tools and others.
For more information, visit http://www.forexminute.com or call +1 800 758 5780.
You can have the ForexMinute newsletter delivered to you each trading day. Simply sign up today. You will be kept up to date on the latest market action. It's free and simple -http://www.forexminute.com/newsletter.