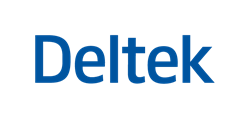 Agencies are grappling with handling the sheer variety and pace of cyber threats with their available resource mix of people, skillsets and tools...
Herndon, Va. (PRWEB) December 04, 2013
According to Deltek's new report, Federal Information Security Market, FY 2013-2018, federal contracted spending on cybersecurity will continue to grow from nearly $9 billion in FY 2013 to $11.4 billion in FY 2018, as a result of multiple initiatives aimed at improving the overall cybersecurity posture of federal agencies. Persistent threats, complex and evolving policy issues, and multiple changing technologies compound ongoing cyber-workforce shortages to drive investments despite constrained federal IT funding.
The new Deltek GovWin IQ report provides insight into contractor-addressable federal security budgets – helping contractors identify areas of budget growth so they can better plan and execute their business development strategies.
Forecast Reflects Continued Priority of IT Security Investment
Security services and technologies will continue to be "must-have" investments for federal agencies, even in a tight budgetary environment. As agencies increase their dependence on systems, and as the amount of data and the volume and diversity of attacks on government systems and that data continue to rise, agencies must invest to ensure system security is up-to-date to meet current demands while anticipating future threats.
"Agencies are grappling with handling the sheer variety and pace of cyber threats with their available resource mix of people, skillsets and tools," says Deltek analyst John Slye. "Keeping core security policies and protocols current while finding ways to get ahead of the threats requires investment in people and technologies, even in lean fiscal times."
Agencies are also working to adapt to changing security guidelines. Evolving cybersecurity policy, standards and roles can make it difficult for agencies to identify the best approaches and solutions for their information systems, as well as how their efforts fit within the overall government and national cybersecurity and critical infrastructure protection landscape.
"There is some new momentum with recent White House policy directives and the frameworks and standards that have come out of them," says Deltek analyst Kyra Fussell. "But the evolution of a cohesive government-wide cybersecurity approach continues to be difficult since it touches multiple areas of governance, personnel, technology standards and internal processes."
Several high-profile security failures to protect classified and other sensitive information have led to increased scrutiny of security processes and government and contracted personnel. "Overhauling data access policies and processes, as well as deploying security measures at the data element level, will require both process know-how as well as the right technologies," says Slye.
Growing technology trends and priorities across the federal government, such as mobility and cloud computing, have significant information security implications and drive new requirements for security solutions. Advances in security technologies like continuous monitoring, advanced network protections, and data analytics are finding strong reception within agencies.
Deltek's forecast includes information security spending for more than twenty federal agencies and across six market segments, including Security Operations; Planning, Policy, and Program Management; Compliance; Identity and Access Management; Training, Education and Awareness; and Infrastructure Security.
For more information on the "Federal Information Security Market, FY 2013-2018" report, visit GovWin.com. The report is free to subscribers of GovWin's Federal Industry Analysis program. Press interviews can be arranged by contacting Lauran Cacciatori.
About Deltek
Deltek is the leading global provider of enterprise software and information solutions for professional services firms and government contractors. For decades, we have delivered actionable insight that empowers our customers to unlock their business potential. 16,000 organizations and 2 million users in over 80 countries around the world rely on Deltek to research and identify opportunities, win new business, optimize resources, streamline operations, and deliver more profitable projects. Deltek – Know more. Do more.® http://www.deltek.com
Follow us on Twitter @Deltek or fan us on Facebook at http://www.facebook.com/deltekinc.
About GovWin IQ
Deltek's GovWin IQ provides the market intelligence tools and analysis government contractors need to gain a competitive advantage and be a formidable player in the federal market. Backed by a team of government research and analysis experts, GovWin IQ provides the most powerful, comprehensive, and timely lead generation and business intelligence solutions available. More than $1.8 trillion opportunities are tracked every year. http://www.govwin.com