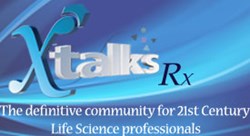 Toronto, Canada (PRWEB) December 05, 2013
The integration of genomics into the process can be considered a third revolution in drug development in cancer. The first iteration was characterized by the development of classic cytotoxics such as aklylating agents. A second wave of change came with development of agents targeting specific molecular markers in the cancer cell such as Herceptin® for the over-expression of HER2. Today, the emerging understanding of the complex interplay of genomic alterations has led to a need to more fully understand the landscape of oncogenic drivers and drug targets present in an individual's tumor. This complexity, and the genomic technologies developed to address it, present challenges to traditional drug development experts as well as clinicians. Quintiles' experience has taught us that there is a need for drug developers to improve and expand their working understanding of genomics concepts and technologies in order maximize its value in drug development.
This webinar is intended to help oncology drug developers better understand key genomics concepts, technologies, and considerations for utilizing these approaches in their oncology programs, specifically:

Application of genomic DNA sequence profiling to help patient selection and speed timelines in oncology clinical trials
Technologies available for less invasive follow on testing, disease recurrence assessment, and patient management
The role of understanding RNA sequencing and expression microarrays in deciphering target mechanisms of action and pathway deregulation at the gene expression level
Platforms available for validating results and scaling up including 3rd generation sequencing platforms, high throughput genotyping platforms, and digital PCR
The audience can expect to gain the following insights:

The impact of genomics on the oncology clinical development process
Tangible opportunites and benefits of leveraging genomics in oncology clinical development
Key considerations for incorporating genomics into your oncology clinical programs
An understanding of the role of biomarkers in oncology clinical development and how cutting edge genomic technologies are being used to assess biomarkers
Technical considerations for selecting genomics platforms and addressing biological questions
An appreciation for the scope of bioinformatics needed to support genomics and key challenges of interpreting and managing genomic data
For more information on this webinar or to register, visit:
http://xtalks.com/Incorporating-Genomics-Oncology-Drug-Development.ashx
Xtalks, powered by Honeycomb Worldwide Inc., is a leading provider of educational webinars to the global Life Sciences community. Every year, thousands of industry practitioners (from pharmaceutical & biotech companies, private & academic research institutions, healthcare centers, etc.) turn to Xtalks for access to quality content. Xtalks helps Life Science professionals stay current with industry developments, trends and regulations. Xtalks webinars also provide perspectives on key issues from top industry thought leaders and service providers.
To learn more about Xtalks, visit http://xtalks.com/ContactUs.ashx.
Contact:
Michelle Tran (416) 977-6555 ext 224
clientservices(at)xtalks(dot)com