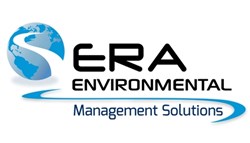 ...we've developed a robust software with a deep, integrated chemical functionality that surpasses the previous standard supplied by the EPA.
(PRWEB) December 04, 2013
ERA Environmental Management Solutions has solved a major environmental problem for the oil & gas industry. Storage tanks emissions are some of the most complicated oil & gas air emissions to determine. They are highly dependent on a multitude of factors, such as atmospheric conditions, the liquid stored in the tank, and the individual properties of the physical tank. With the oil & gas industry, having tank batteries spread across different sites increases the complication for the oil and gas industry.
ERA's Storage Tanks Emissions Software was developed to simplify the way environmental managers assess site-wide emissions. "With 20 years of experience in environmental management, we've developed robust software with a deep, integrated chemical functionality that surpasses the previous standard supplied by the EPA," says ERA CEO Sarah Sajedi. "Our software can even help companies deal with Maintenance, Startup, and Shutdown events as well as Alternate Operating Scenarios." ERA's software offers several unique benefits to help roll up data across an entire multi-state organization.
Firstly, ERA's software can calculate emissions from a variety of tank types and equipment. The full range of storage tank emission capabilities include:

Vertical & horizontal fixed roof tanks
Mobile tanks
Loading & unloading operations
Production & mixing vessels
Heated & hot tanks
Flare, VCU & VRU emission calculations (Subpart OOOO a.k.a Quad O)
Secondly, ERA's calculation methodology is bullet-proof. In fact, ERA's tool is the most robust tool on the market, so clients in the oil and gas industry are guaranteed accurate numbers.
ERA's tested methodology includes:
Material modeling: Using exact chemical composition, our system accurately determines the appropriate chemical properties.
Antoine & Riedeil calculation methodologies used for organic liquids vapor pressure determinations.
Ability to use Reid Vapor Pressure (RVP) values for 13 grades of petroleum liquid.
Dynamic monthly temperature records used for 259 cities in 52 States.
Enhanced True Vapor Pressure (TVP) determination based on current temperature records.
Lastly, ERA's Tank Emissions Software offers complete flexibility because each site is unique. This flexibility allows clients to incorporate custom chemical blends or internal regulations. And the software can be customized to include your own tank batteries, products, chemical lists, emission limits, and control equipment.
About ERA Environmental Management Solutions
ERA Environmental Management Solutions specializes in web-based environmental management software for the automotive, oil and gas, and manufacturing industries. ERA's software combines more than 20 years of environmental compliance expertise with cutting-edge technology to provide environmental managers with the most accurate environmental and chemical data through a unique data transfer system for 3rd party vendors. ERA's software has been implemented globally by some of the world's most successful manufacturers, including Volkswagen, Oshkosh, BMW, Toyota, Power Service, Nalco, and Martin Resources.