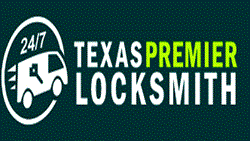 We've Got You Covered!
San Marcos, TX (PRWEB) December 05, 2013
One of the top locksmith companies in central Texas has now officially expanded to San Marcos, Texas. Reasons for this expansion this month are explained to us by Texas Premier Locksmith company owner, Yair Frenkel. "We are expanding because we have so many people outside of our service area requesting our services and we want to meet our demand. Their friends have recommended us because of our 24/7 availability, experience, and unparalleled professionalism. We are excited to be the number one locksmith in San Marcos and can't wait to serve more Texans!"
The locksmith business is quite a competitive one, with many companies going out of business every year, particularly because of trying to go against the larger nationwide corporations. Texas Premier Locksmith, a family owned business, has remained because of their fair pricing, intensive locksmith training program, and friendly demeanor. All of their technicians have thorough background checks, are licensed and insured, as well as have at least five years of experience. "Locksmiths have been around for over a thousand years, and surprisingly, not much has changed throughout time," adds Mr. Frenkel. "Our goal is to provide the best locks and security without sacrificing quality. We incorporate the latest advances with knowledge and education in both past and present technologies to give our clients a wide array of options to feel confident in their decision."
The expansion into San Marcos, Texas this December is part of a larger plan of the company, which plans to expand into Dallas early next year. When asked what makes Texas Premier Locksmith San Marcos stand apart from large corporate owned businesses, company Marketing and PR Director Mary Frenkel stated, "With these national faceless companies, they pay their inexperienced technicians a small hourly rate which gives them no incentive to rush to their customers in need. Most of our customers are emergency and need someone as soon as possible. We find when you pay a technician fairly and per job, they prove to be much happier and efficient workers. That mixed with our BBB rating of a sold A, and you have happy customers every time. The business practically markets itself because of our great reputation and satisfied clientele." Texas Premier Locksmith not only provides lockout services but also rekeying, high security installation such as panic bars, and can create car keys for almost any type of vehicle. They have also provided us a few tips to share with you to avoid becoming locked out and overpaying for services:
1. Always have a spare key. The more the better. Keep a spare with a close friend or family member near by to you and make sure to have extra key batteries on hand.
2. Get your house locks checked at least once a year to make sure all the mechanisms are working properly. Because excessive use can wear the locks and changes in weather adjust doors and door frames, sometimes locks need some simple adjusting and lubrication periodically to keep working smoothly.
3. Before paying for a car key or car lockout, check with your insurance company to see if they will cover it. Most will cover at least part of the payment without increasing your rate.
4. Make sure your service comes with a warranty to protect yourself from having to pay again in the near future.