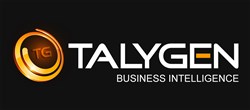 Customized dashboards give each user exactly what they need, so they won't get confused or waste time on tools that aren't relevant to them
Palo Alto, California (PRWEB) December 07, 2013
Talygen, the world leader in business management automation, today announced that it would be providing specific dashboards for different user types. Administrators, project managers, and team members will have access to customized tools based on what they need to do.
"User-specific dashboards can boost productivity," said Talygen Chief Program Manager Harold Saini. "Customized dashboards give each user exactly what they need, so they won't get confused or waste time on tools that aren't relevant to them."
Some of the features and benefits of user-specific dashboards are:

Increased company productivity thanks to the clear definition of roles and streamlined dashboards
More focus among users since they're no longer exposed to tools or information that they don't need
Empowered team members thanks to personalized, self-service capabilities
Greater insights brought about by tailored reports and information
Reduces Confusion
Saini also said that adding customized dashboards to its project management software can reduce confusion among team members. "We've found that having too many tools and options can overwhelm people. Our user-specific dashboard addresses that by only providing access to the tools and data that they need -- no more, no less."
Saini furthered that having a user-specific dashboard keeps team members from getting distracted with superfluous things, so they can stay focused on what they need to do.
Three Main Roles
Talygen's specific dashboards support three main roles: Company Administrator, Project Manager, and Normal User.
The Admin role gives the user access to private information relating to the company and employees, and should therefore be assigned to high-level individuals. The Project Manager dashboard on the other hand gives users the ability to define projects, allocate resources, and assign tasks to employees. Project Managers also have access to employee reports and work progress. Meanwhile, the Normal User dashboard provides only the tools that each team member needs, such as time logging, task scheduling, and more.
Information can still be shared with different users if necessary. "Talygen comes with an array of collaboration features such as message boards and file sharing capabilities, so even if they have their own separate dashboards, users can still share information with other team members if they need to," said Saini.
About Talygen
Talygen is the worldwide leader in Business Management Automation. Talygen's integrated suite of services and processes allows businesses to manage their core workflows via a cloud-based Software as a Service (SaaS) application. Talygen allows companies to automate, regulate and enforce their corporate processes. The company empowers businesses and their employees to manage the full set of corporate tasks without having to install specialized software for each of them.
With its wide variety of features, easy to use concepts and enhanced functionality, it allows end to end process management and seamless communication between stakeholders in a project or business. In today's competitive business environment, successful companies are constantly challenged with managing the entire life cycle of a project efficiently and transparently. With Talygen, companies now have more ways than ever to make that happen.
Press Contact:
Talygen, Inc.
Harold Saini
(650) 800-3850
228 Hamilton Avenue 3rd Floor
Palo Alto California 94301
Media(at)Talygen(dot)com
https://talygen.com